Cataracts Treatment
Cataract is a progressive opacity of crystalline lens of the eye that causes decreased vision.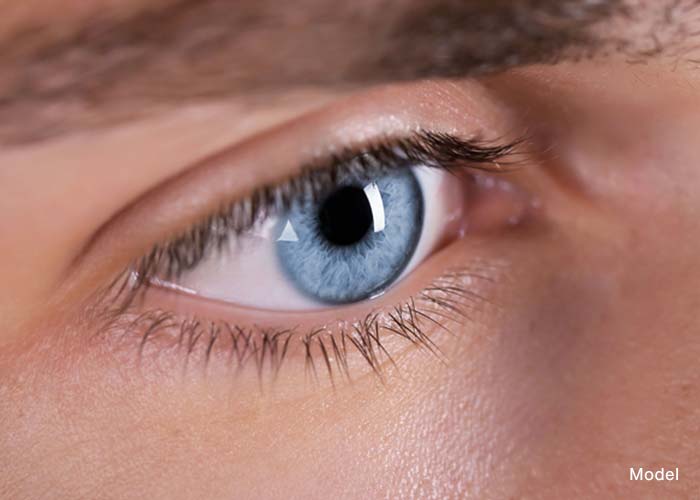 World wide cataract is the number one cause of preventable blindness. Cataract is caused by cloudiness of the natural intra-ocular crystalline lens that focuses the light entering the eye onto the retina. The crystalline lens is located right behind the pupil or colored part of the eye. It is held in position by fibrous bands called zonules and has magnifying power. The lens changes its shape as the eye changes focus from distance to near. Like a camera the crystalline lens focuses images and light onto the retina. After age 40 the crystalline loses its focusing ability due to hardening of the lens fibers and hardening tissue, this condition is called presbyopia requiring reading glasses for people after age 40. The crystalline lens is crystal clear when we are born and as we age due to oxidation processes and progressive cross-linking within the lens, and increase in nuclear light scattering the lens becomes cloudy and cataracts forms.
In general cataract is a problem of older population and age related cataract is the most common type. It develops rarely in infancy or child hood in association with systemic diseases such as diabetes mellitus, galactosemia, atopic dermatitis, Wilson's disease. Corticosteroids, radiation (ultraviolet light or radiation therapy), trauma, glaucoma, uveitis, retinitis pigmentosa can also be cause of cataracts.
In early stages the cataract causes decreased vision and usually it progresses slowly without pain. Cataract patients complain of blurry, poor vision and glare from incoming lights especially at night. At the later stages of the disease cataract can cause blindness affecting person's life style. At this stage vision can not be corrected with corrective lenses and surgical removal of the cataract is the only way to restore vision.
How can cataract formation be prevented?
---
Oxidative damage contributes to the decreased natural antioxidants in the lens. Nutrients affect the risk of cataract formation. A diet loaded with antioxidant, rich in colorful fruits, vegetables, whole grains and certain supplements and vitamins have been shown to reduce the risk of cataracts and its progression. Antioxidant vitamins A, C and E, lutein and zeaxanthin also have shown to decrease the risk.
Additionally observational data from well over 250,000 people suggest that maintaining a protein intake of 100–150 g/day reduces the risk of cataract, while avoiding frequent large intakes of simple carbohydrates (i.e., chronic consumption of super-sized sweetened beverages) is prudent.
Consumption of Omega-3 fatty acids (found in flaxseed, walnuts, salmon, shrimp, and many other seafoods) diminishes the risk. In an epidemiological study the authors conclude that higher intake of long-chain omega-3 fatty acid (eicosapentaenoic acid and docosahexaenoic acid) and consumption of fish reduce the risk of cataract formation.
Glutathione is another important antioxidant that plays an essential role in the protection of the ocular lens from cataract formation. In a transparent lens high level of glutathione is maintained, but with advancing age, glutathione levels fall in the lens nucleus relative to outer cortical cells, thereby exposing the nucleus of the lens to the damaging effects of oxygen radicals, which ultimately leads to age-related nuclear (ARN) cataract.
N-acetylcarnosine in conjunction with lubricant eye drops has been shown to act as a powerful therapeutic platform for the treatment of cataracts and primary open-angle glaucoma. This data showed that N-acetylcarnosine is effective in the management of age-related cataract reversal and prevention both in human and in canine eyes.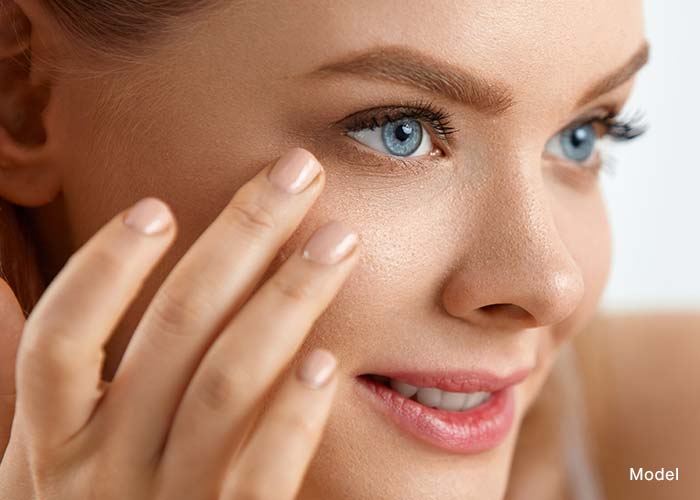 What facilitates cataract formation?
A diet high in carbohydrates may increase cataract risk. Sunlight (UV and Blue Violet sunrays) increase the risk of developing cataracts. Sunglasses which blocks 100% of UVA and UVB rays are essential to protect the eyes from the harmful effects of the sun diminishing the risk of cataract formation. Smoking cigarette also increases the risk of cataract formation.
Cataract treatment
---
Surgical treatment: which is the removal of the cloudy lens and implanting of a clear artificial lens (IOL), Cataract surgery is the most common procedures. Cataract surgery has 97% success rate.
Alternative cataract eye treatment: This is a comprehensive 3 day program and one year of follow up care.
---
The summary of the 3 day program is as follows and what is included in the 3 day program.
DAY 1: EVALUATION
A in depth eye history: This is required to explore and understand the underlying cause of the disease, which has contributed to the eye problem and use this information to develop a treatment plan to regain vision.
Past medical history: This is very important, as it will show the connection between physical problems and those contributing to your eye disease
Medications: every medicine can have a toxic effect on the eye condition of your eye.
Dietary history: food is your best medicine.
Evaluation of the stresses in your life: We help you to establish a program to reduce the stress in your life.
Investigation of heavy metal exposure: Diagnostic testing– It is important to find out where you are with your vision, what needs to be done and then we repeat these tests at the end of the 3 days program to measure your improvement.
ETDRS assessment of vision acuity: Much different than the standard snellen or big "E" eye chart.
Light house contrast sensitivity: The test measures your ability to see letters of lighter and lighter contrast. This is related to toxicity and heavy metal poisoning.
Color Campimetry Testing: We do visual fields using movement with 4 separate colors – red, green, blue and white.
Zinc Taste Test: A simple 2 minute test that measures the intracellular levels of zinc. Zinc is a key nutrient not only for the eye but also every enzymatic function in the body. A deficiency of zinc is a red flag that there is probably nutritional deficiencies in other vitamins and minerals.
Six hour urine collection for heavy metal toxicity: This test is the gold standard to determine the levels of toxic minerals in your body. Urine is collected for 6 hours and then sent to a specialized laboratory for analysis.
DAY 2: TREATMENT
Microcurrent Therapy: Microcurrent is a well established therapy that improves blood flow, stimulates cellular activity, reduces scar tissue and inflammation, and helps to balance the autonomic nervous system. Your 3 day program will begin with treatments that balance your autonomic nervous system, balance neuroendocrine function and treatment to reduce stress. We will design a detoxification program to help to reduce toxins in your body which are contributing to your disease. Emphasis will be placed on developing and fine tuning a customized program for your eye problem. This program will be fine tuned over the 3 days. Each day you will have 2 eye programs, a stress reduction program and a detoxification program.
Syntonic Light therapy: Syntonics or optometric phototherapy, is the branch of ocular science dealing with the application of selected light frequencies through the eyes. It has been used clinically for over 70 years in the field of optometry with continued success in the treatment of visual dysfunction, including strabismus (eye turns), amblyopia (lazy eye), focusing and convergence problems, learning disorders, and the after effects of stress and trauma. In recent years, Syntonics has been shown to be effective in the treatment of brain injuries and emotional disorders. A specific wavelength of light will be selected to help detoxify your eye, stimulate retinal function and balance the autonomic nervous system. Each day you will receive 2 light therapy treatments.
Myers Cocktail: This is a specialized intravenous vitamin mixture designed to give you the key vitamins and minerals to support the eye and visual function. It is highly suggested that all patients receive this mixture especially if you were measured deficient in zinc. It is also suggested that all patients in the program receive a Myers cocktail once a month until nutritional levels are at an optimum level.
DAY 3: FINAL EVALUATION
ETDRS assessment of visual acuity, Light house contrast sensitivity and Color Campimetry Testing are repeated. The results are compared to the pretreatment measurements. Each patient will then have a private consultation with Dr. Sand to review the results and outline their treatment program to continue improving their vision
Cost for the 3 day Program which includes all of the following:
3 days of evaluation and treatment
Personalized microcurrent machine with up to 10 programs
Light therapy equipment
One month and 3 month telephone follow ups.
6 month return visit to the center.
Instructional material including telephone support.
The cost includes all of ancillary treatments such as, Myers cocktail and additional testing that might be needed. Please call office for the cost of the program.
Get In Touch
Sand Institute is here to help your Cosmetic, Antiaging and Health goals.
Contact Us
Los Angeles Office
1964 Westwood Blvd., Suite 125
Los Angeles, CA 90025
Tel: 310-340-0171
Paramount Office
16415 Colorado Ave., Suite 212
Paramount, CA 90723
Tel: 562-297-4068