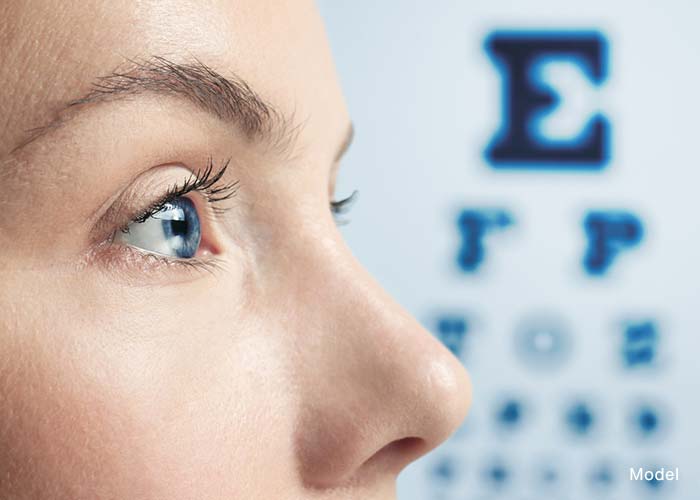 Modern Frequency Specific Micro-current (FSM) utilizes hundreds of frequencies within the range of .01 to 999 Hz with varying intensities of 20 to 600 micro-amps. Depending on the tissue involved or the conditions to be treated specific frequencies are selected to encourage natural healing of the body and reduce pain.
Different frequencies have been identified for each cell type in the body and each cell in the body produces its own current. As an example the retina or the most inner layer of the eye has a frequency of 95 Hz and the macula which is responsible for acute vision has a frequency of 137 Hz. Each pathology or condition has a specific frequency too. For example hemorrhage has a frequency of 18 and edema is 14Hz. In FSM machine the frequencies of the tissue and that of the pathology are "matched" with two frequencies. For example to treat hemorrhage in the macula FSM treatment would use 18 Hz and 137 Hz. This coupled frequency then matches the exact abnormalities that are present in the damaged tissue. The desired effect is to neutralize those frequencies that are in disharmony.
Published scientific data shows the mechanism of action of FSM to be as follows:
Increasing blood circulation to the eye,
Stimulating the function of the retinal cells
Reducing scar tissue within the eye
It is thought one of the ways FSM works is by increased production of ATP in injured tissues as shown in published work of Dr. Cheng. In his paper he demonstrated the effects of 10 to 500 micro-amps on the cellular level that increased ATP production by 500%, protein synthesis by 70% and cell transport by 40%. ATP is the major source of energy for all cellular reactions in the body and because treatment with FSM can increase ATP production by as much as 500% in damaged tissues, this may help with the recovery process. Depending on the condition, treatment with FSM can "loosen" or soften the muscles, which can help relieve pain or stiffness.
Frequency Specific Microcurrent (FSM) has shown improvement in treatment outcomes of macular degeneration. Newer FSM machine can use frequencies specific to the retinal tissue and the pathology combined together in treatment session. This way the energy is driven into the area needed for tissue repair instead of using basic generic frequencies which have a low-level affect on the diseased eye tissue.
FSM machine does the followings:
Improving the blood flow
Stimulating the cellular activity
Removing scar tissue
Reducing inflammation
Neuro-protective Effect
Balancing Autonomic Nervous system
Treating Neuropathies
Treating depression
Detoxing
Stimulating stem cells
Lowering intra-ocular pressure
Reversing macular degeneration
Facial rejuvenation
Correct musculoskeletal problems
Get In Touch
Sand Institute is here to help your Cosmetic, Antiaging and Health goals.
Contact Us
Los Angeles Office
1964 Westwood Blvd., Suite 125
Los Angeles, CA 90025
Tel: 310-340-0171
Paramount Office
16415 Colorado Ave., Suite 212
Paramount, CA 90723
Tel: 562-297-4068