Medical Weight Loss
A comprehensive approach to weight loss that is customized to suit your lifestyle and weight loss goals.
At the Sand Institute, we believe that losing weight shouldn't be about being hungry. The past frustrations you may have faced when trying to lose weight can stem from a misunderstanding of how your body works. We use medical research, knowledge, and tailored treatments to help you drop anywhere from 10 to 100 pounds safely, quickly, and effectively. All of our plans are designed to help you lose the weight and keep it off!
How Much Weight Do You Want to Lose?
---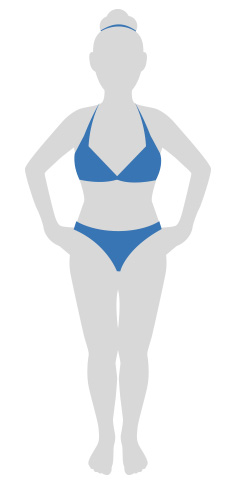 10 to 25 Pounds
Patients looking to lose smaller amounts of weight may benefit from less-intense meal plans.
Our staff helps guide your food and lifestyle choices to help you see the changes you want in your body.
People only looking to lose a small amount of weight may consider a conventional food program that combines nutrition education with significant lifestyle changes.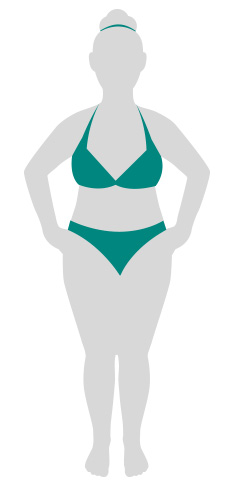 25 to 50 Pounds
To shed the pounds, our staff helps you determine changes to your habits, nutrient intake, and activity levels.
Moderate weight loss candidates may benefit from our partial meal replacement programs that combine healthy eating with OPTIFAST.
We properly feed your body the nutrients it needs and will devise a plan that slowly increases your activity levels for healthy weight loss.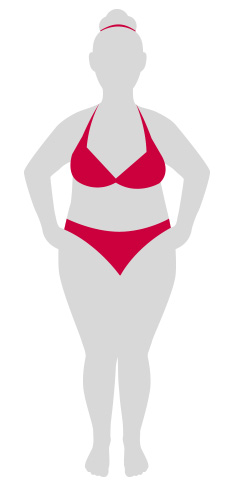 50 Pounds or More
Patients looking to lose more than 50 pounds may require a more intense diet plan.
All of our diet plans are designed to provide you with the nutrients you need to lose weight.
Full meal replacement programs substitute conventional food for OPTIFAST products.
Other programs include weight loss medications or bariatric surgery.
Calculating Your BMI
Your body mass index (BMI) is used to determine your body fat levels based on your height and weight, and it can be an indicator of your overall fitness. Higher BMI percentages could indicate that you are overweight or obese. Understanding your BMI can help us determine which weight loss program will allow you to achieve maximum results. You can determine your BMI using our body mass calculator.
Caloric Restriction
Reducing your daily caloric intake by limiting the amount of food you eat in a day can help lower your risk of obesity, type 2 diabetes, cancer, heart attacks, and strokes. During caloric restriction, you usually reduce your regular diet by 30 percent. This process should be overseen by a medical professional to ensure that you don't suffer from malnutrition.
Intermittent Fasting
Intermittent fasting, or nutritional fasting, limits your window for eating to only eight consecutive hours in a day. For the other 16 hours, you can consume water, tea, or creamer-less coffee. When you do break your fast, you only eat highly nutritious foods like vegetables, fruits, seeds, berries, and fresh meats. This process minimizes your risk for diabetes, ischemic heart disease, stroke, dementia, cancer, kidney failure, diabetic retinopathy, and neuropathy.
Sand Institute is here to help your Cosmetic, Antiaging and Health goals.
Medical Issues
We help identify and correct underlying medical conditions that may be affecting your weight. Using FDA-approved appetite suppressant medication can help you gain control over your appetite.
Diet
We offer a variety of diet choices to meet all nutrition and lifestyle needs. Your diet selection is made based on your goals and current health.
Activity
Increasing activity becomes easier as your weight goes down. Our programs don't expect you to start exercising immediately. We slowly incorporate activity into your daily routine.
Behavior
Your weight can be affected by stress, boredom, anger, and a host of other emotions. We work to teach you skills to adjust your behavior and deal with common life situations without resorting to eating.
Support
Our team is here to provide you the support you need to succeed. We will guide and teach you how to create a lifestyle and environment that is consistent with your health goals.
Full Meal Replacement

Full Meal Replacement

Full meal replacement programs are the fastest and safest ways to lose weight.
These programs substitute conventional foods with OPTIFAST milkshakes, soups, and bars.
All full meal replacement programs have nutritionally complete foods with carefully controlled levels of protein, fat, and carbohydrates.
Programs last between 18 and 20 weeks, where patients can expect to lose an average of 52 pounds.

Benefits of a Full Meal Replacement

Rapid weight loss
High protein intake that increases feelings of satisfaction
Frequent meals so you don't feel hungry
Helps you reset food behaviors
Provides complete nutrition to help you stay healthy throughout your weight loss

Partial Meal Replacement

Partial Meal Replacement

Partial meal replacement programs substitute only some of your conventional foods with OPTIFAST milkshakes, soups, and bars.
This process allows you easily control your nutrition while still eating healthy, low-calorie meals with your family.
PMR programs can continue for whatever length of time is necessary for you to meet your healthy goal weight.

Benefits of a Partial Meal Replacement

Steady weight loss
High protein intake increases feelings of satisfaction and fullness
Helps making healthy choices easier
Works well for people with children or a busy lifestyle
Allows you to incorporate skills such as meal planning and preparation into your daily life

Conventional Food Programs

Conventional Food Programs

Conventional food programs best fit patients with a small amount of weight to lose and who wish to begin implementing lifestyle changes.
Our team of weight loss and nutrition experts teach you how to make appropriate food selections and new methods of preparations that help you discover a new way of eating.
Conventional food programs focus on lifestyle changes that increase protein intake and eliminate refined grains and sugar.

Benefits of Conventional Food Programs

Provides predictable weight loss, and helps with weight loss maintenance
Easily incorporated into any lifestyle
Can be implemented with all members of your household for a healthier home
Satisfying food selections with portion control
Reduces chances of regaining weight when used following full or partial meal replacement programs

Weight Loss Medications

Weight Loss Medications

New medications have been FDA approved in recent years that increase your options to facilitate your weight loss process.
Weight loss medications are modestly effective when used alone, but patients can see dramatic results when they are paired with a comprehensive weight loss program.
Weight loss medications are not suitable for everyone and should only be used under the guidance of a trained professional.

Weight Loss Medications Used:

Phentermine (Adipex-P, Suprenza) – An appetite suppressant that decreases hunger and increases feelings of fullness
Tenuate (diethylpropion) – FDA approved for short-term treatment of obesity or those with weight loss issues
Qsymia – A new medication that is used for long-term weight loss
Should not be used by women of childbearing age
Belviq (lorcaserin HCL) – Affects the chemicals in the brain involved in appetite
Belviq is used in a twelve-week trial and discontinued if certain weight loss goals aren't met
Contrave (Bupropion/naltrexone) – Useful for suppressing appetite and controlling food cravings
Used for overweight people with risk factors for obesity-related illnesses

Bariatric Surgery

Bariatric Surgery

For some patients, bariatric surgery is the best method available to help them lose a dramatic amount of weight.
At the Sand Institute, we work closely with a number of bariatric surgeons.
We provide pre-surgical programs for increased surgical safety as well as post-surgical nutrition and lifestyle education.
Weight loss surgery is not a guarantee of long-term success. Our team helps you following surgery to lose the weight and keep it off.
Additionally, we help you create programs that ensure you maintain healthy weight loss with the proper nutrients and lifestyle changes.

Benefits of Bariatric Surgery

A support system to help you throughout your weight loss
Food and lifestyle education to help you achieve your long-term goals
Nutritional deficiency testing and supplementation for healthy weight loss
Get In Touch
Sand Institute is here to help your Cosmetic, Antiaging and Health goals.
Contact Us
Westwood Office
1964 Westwood Blvd., Suite 125
Los Angeles, CA 90025
Tel: 310-441-2263
Paramount Office
16415 Colorado Ave., Suite 212
Paramount, CA 90723
Tel: 562-272-4277