Losing weight and living healthy encompasses a multitude of approaches. Listed below is a list of services provided at the Sand Institute. Each approach alone will result in weight loss and improved nutritional status. A combination of approaches will result in even greater success in achieving your weight loss goals.
At the Sand Institute all of the intramuscular injections of vitamins and amino acids are designed to improve your nutritional status while boosting your metabolism. Intramuscular injections are a weight loss tool when combined with healthy eating, living an active lifestyle while also employing additional weight loss treatments like HCG diet and many others listed below.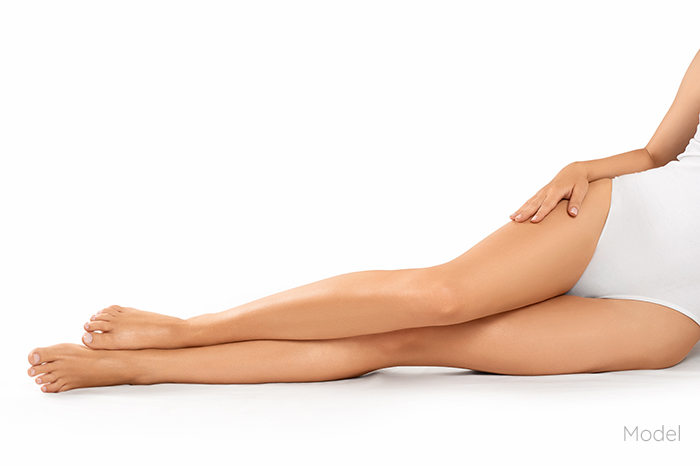 Intramuscular Injections
---
1) Vitamin B12 Intramuscular Injection: To improve your nutritional status and boost your metabolism.
B12 injections boost fat burning by increasing your energy output. The more energy you produce the more fat you burn.  Vitamin B12 effects are immediate. We recommend weekly Vitamin B12 injections to maintain efficient fat burning. Vitamin B12 also is essential for DNA production in order to maintain cellular stability in both nerves and blood cells.
---
2) Lipotrophic amino acids (MIC): Methionine and Inositol and Choline
MIC's (amino acids) are given intramuscularly to boost fat burning in your LIVER.  The amino acid choline is a very powerful fat burner and the combination of all three amino acids methionine, choline and inositol are synergistic in their fat burning effects in your liver.
---
3) Lipotropic Amino Acids (MIC) + Vitamin B12 injections combination:
The combination of MIC and B12 intramuscularly super-boosts your fat burning abilities.  The combination of Vitamin B12 and Lipotropic amino acids is synergistic in improving your energy output and burning your livers fat stores.
---
4) Intravenous Myers Cocktail:
Myers Cocktail has been used successfully for over 50 years. Myers contains B vitamins, 25 grams of Vitamin C, amino acids and magnesium to boost your fat burning metabolism to lose weight.  Because Myers is given in a vein its absorption is immediate to restore your nutritional status. The standard American diet most people consume is deficient of nutritional value that Myers may replenish through the vein.
Myers Cocktail is also beneficial for those who are mentally and physically exhausted, jet lagged, physically weak, suffering from the common cold or flu as well as those suffering from migraines, muscle pain, fibromyalgia and mental fatigue.
---
5) Intravenous Myers Cocktail + Intravenous Glutathione
Myers plus glutathione through the vein reduces visceral fat (belly fat) and the low grade inflammation that comes with being overweight. When metal rusts overtime its oxidizing.  Oxidation also occurs in the human body and when it does it causes inflammation.  Oxidation and inflammation weakens every cell in our body and this is the root cause of chronic diseases including type 2 diabetes, obesity, heart disease and stroke. By reducing the amount of oxidation and inflammation in your body you will lose weight by boosting your metabolism and burning your fat cells.
---
6) Human Chorionic Gonadotropin (HCG) Diet
HCG has been around since the 1950's. It has been described on the Dr Oz show over the years. It has been shown clinically to work well in reducing weight in many, many people Worldwide. Unfortunately there are many "fake" HCG's available in local drug stores.  We believe HCG should only be instituted under the direction of a physician with an established set of guidelines for you to follow.  We do have clients at the Institute who have used it for 30 to 40 days and lost about 25-40 pounds.
HCG Benefits:
It's been clinically available for 60 years providing significant weight loss in people Worldwide, while on the diet one consumes 750 to 800 calories per day.
HCG reduces the feelings of hunger
HCG lessens appetite and desire to eat
HCG promotes the fat cell as an energy source
HCG increases energy output
HCG improves feeling of well being
HCG accelerates fat burning weight loss while expanding lean muscle mass
HCG converts fat to energy
HCG is a pro-hormone. It's a precursor for the production of additional weight loss hormones. Weight gain is associated with hormonal imbalances in both men and women.
HCG will increase testosterone and other hormones to prevent muscle breakdown as you diet.
HCG improves muscle growth as you diet just like testosterone will.  You don't want to lose muscle mass as you drop your weight particularly when your metabolism slows down during your initial weight loss while on HCG. With the HCG diet you become leaner as you've burned off your fat stores while maintaining a greater lean muscle mass.
Your preserved muscle mass allows for the maintenance of a vibrant and active metabolism after you've burned off your excess fat which helps HCG dieters maintain their weight loss long after they've completed the diet.
---
7) Fasting Mimicking Diet (FMD)
Dr Valtera Longo, PhD created the Fasting Mimicking Diet after years of research. His mentor was Dr Roy Walford, MD who pioneered the importance of caloric restriction to maintain health and longevity.
For ONLY five days a month you consume only 800 calories a day. For the remainder of the month you may consume what you wish AND you will LOSE WEIGHT while regenerating your STEM CELLS. Stem cells are the precursor cells that lead to all cells in your body. This is remarkable and proves the regenerative ability of the body to repair itself to maintain a healthy
longevity.
FMD is a very NEW DIET with very promising results to date.
Reactivating your STEM CELLS promotes cellular autophagy.  Your cells purge themselves of the accumulated intracellular debris of metabolism, poor nutrition and the environmental/nutritional toxins are body is exposed to daily.
When all are cells have emptied all the trash and junk in them that has accumulated over time they work much more efficiently and precisely. Healthy cells reduce the risk of acquiring cancer, diabetes, heart disease, stroke, kidney failure and liver disease as well as weight gain.
---
8) Intermittent Fasting Techniques
In order to lose weight and regenerate your metabolism it's important to give all the cells in your body the opportunity to get rid of all the junk that has accumulated in them.
Intermittent fasting allows cells to regenerate themselves and the benefit to you is a healthy longevity with about a 30 pound weight loss within three months.
You eat only during an 8 hour window of a 24 hour day, so for 16 hours of the day (8 hours of which you are sleeping) you will be fasting. Eating highly nutritional foods while you Intermittently fast shifts your metabolism from carb burning to fat burning.
When you switch your metabolism to fat burning from carb burning you will feel mentally alert, physically fit, less anxious and lose up to 30 pounds in about three months.
You will also regenerate your stem cells like with the fasting mimicking diet. Your body has a tremendous capacity to heal itself by repairing all its cells. When your cells are healthy it's easier to lose weight.
The FMD and intermittent fasting techniques are outstanding diet management tools which are both safe and effective.
---
9) Appetite Suppressant Medications to Suppress Your Appetite
Appetite suppressants are highly effective at suppressing appetite while contributing alone to about a 5-10% weight loss. There are many available, the more common ones are Phentermine, Lorcaserin and Qysmia. All of the appetite suppressants are FDA approved.
---
10) Testosterone Replacement Therapy
Testosterone replacement in men and women is associated with weight loss.  Testosterone is a hormone that works at the level of the DNA to improve lean muscle mass while melting away visceral fat deposits. You will lose your body fat. Testosterone supplementation in a testosterone depleted state is associated with many health benefits besides just losing weight. Hormonal balance is a prerequisite for a healthy metabolism and a balanced emotional state. Hormones have the ability to ease anxiety and reduce stress by protecting the neurons in your brain.
---
11) Peptide Therapy
Peptide therapy will reduce your fat mass while growing your lean body mass and muscle strength. Often what is achieved is a lean body with little in the way of excessive fat. You look younger, slimmer, healthier and be more self assured. You will find yourself less anxious, happier and content emotionally while being physically energetic with your weight loss.
Peptides are small chains of amino acids that bind to cell membrane receptors to trigger hormone production by the cell they bind to. There are thousands of peptides available to activate the nutritional and hormonal balance in your body. They have been shown clinically to be safe ( without the side effects) that occur with many hormonal replacement strategies or by using bio-identical hormonal replacement therapies.
Peptides aren't hormones. Peptides aren't steroids either. Think of them as a key that unlocks the actions of individual cells they bind to.  Thus they are very powerful messengers that are linked to a healthy longevity and their ability to regenerate the cells in your body to repair joints, muscles, ligaments and skin. They have an ant-aging affect so you look younger and healthier.
Peptide therapy is a young field with many clinical trials being undertaken today. At the Institute we don't use peptides indiscriminately.  They are unique and how your body responds to them is unique as well. Peptides need to be tailored to your metabolism and hormonal balance. When utilized safely the effects they induce are profound in many important biological functions. Weight loss may be easily achieved with them.
Some of the common Peptides available today which will when used safely to decrease your fat mass are the following:
*Ipamorelin:
Is a third generation growth hormone activator which enhances fat burning while building lean muscle mass.  It will not increase your desire to consume food. You will become stronger and your belly will flatten.  It doesn't increase cortisol, acetylcholine, prolactin or aldosterone production levels in your body when it is tailored to your metabolism.
Ipamorelin may be pulsed daily in small doses with meals to reduce your fat mass without gaining excessive muscle mass. Excessive muscle mass on a small frame is unattractive. Ipamorelin isn't a steroid. Nor is it a hormone. You wouldn't use it per se if you were a competitive body builder. There are other peptides and peptide combinations for body builders.
Ipamorelin may also be pulsed to improve skin turgor, minimize wrinkling and bring a bright healthy glow to your skin surface. As people age they release less human growth hormone so your bodies ability to repair itself becomes diminished over time. When Ipamorelin is pulsed daily in smaller doses your body releases slightly more growth hormone so your wrinkles improve and the glow on your face shines.
CJC 1296:
Is a growth hormone releasing peptide often combined with Ipamorelin to pulse release growth hormone for the purpose of building muscle mass and strength. You will also lose fat mass as you grow your lean muscle mass usually over 8 to 12 weeks.
AOD 9064:
Is an abdominal fat burning peptide. It burns the fat underneath your belly. This fat is called visceral fat. It's a unique peptide targeting the metabolism of your visceral fat deposits. The visceral fat deposits sit just underneath your belly and are responsible for the ongoing inflammation and oxidation that comes with being overweight or obese. It's this inflammation from your visceral fat cells that contribute to type 2 diabetes, ischemic heart disease, vascular disease, dementia, stroke and Alzheimer's disease.
When clients use peptide therapy under the supervision of a physician they experience remarkable health (through metabolic/ hormonal rebalancing) and longevity as well as anti-aging benefits by reducing metabolic inflammation and oxidation.
---
12) Optifast Meal Replacement
Optifast has been available World wide for over 50 years with very good science supporting its weight loss success.  It's produced by Nestle and its safety profile is well recognized in many clinical trials. It can't be purchased on Amazon or any drug stores. It may only be given to patients under the supervision of a physician who is trained with its usage.
It's possible to lose 50 pounds in 4 months while on Optifast. It should only be used under the direction of a physician. It isn't a Medifast product or a Slim-Fast product. There are many vendors that have copied it but they aren't Optifast and they don't possess the success nor the clinical trials supporting its safety and profound success.
The new and improved Optifast now contains less sugars per meal and no longer have high fructose corn syrup as a component. Many clients have phenomenal success in losing weight while on Optifast.
As with any weight loss plan ideally it should include a multitude of modalities. For instance, using phentermine while reducing your caloric intake or while employing intermittent fasting will provide you with outstanding weight loss results. Using the Fasting Mimicking Diet with highly nutritional support will also allow you to lose weight safely.
The weight loss modalities available to you are endless and may be tailored to your budget and weight loss goals.
At the Sand Institute we may create a strategy just for you!
At the Sand Institute we also provide our weight loss strategies World wide through our telemedicine consultation service.
Get In Touch
Sand Institute is here to help you reach your weight and health goals, whatever they may be.
Contact Us
Los Angeles Office
1964 Westwood Blvd., Suite 125
Los Angeles, CA 90025
Tel: 310-340-0171
Paramount Office
16415 Colorado Ave., Suite 212
Paramount, CA 90723
Tel: 562-774-2306