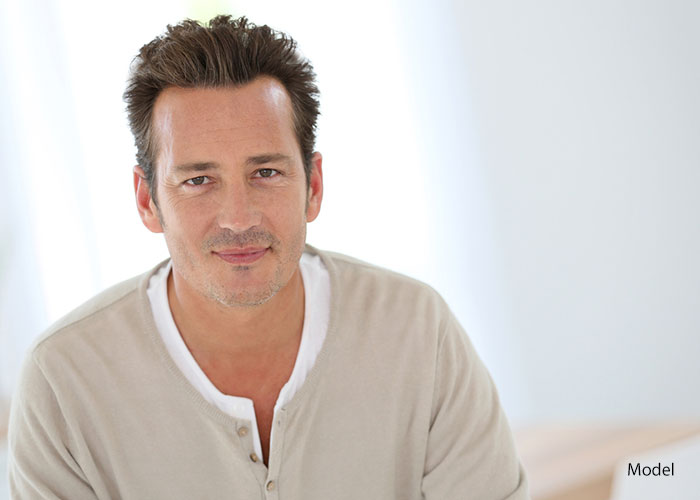 Much of how males identify themselves is based on the action of the testosterone hormone. Growth of facial and body hair, fat distribution, muscle strength and size, sex drive, and reproduction are all under the control of testosterone.
During adolescence, testosterone reaches it peak level and then declines at a rate of about one percent each year starting around age thirty. Many sources claim testosterone is a source of renewed youth, but many of these claims are slightly exaggerated. Testosterone will not make you younger, but if your testosterone levels are low, replacement will provide you with renewed confidence and energy that may help you feel the way you did when you were younger.
Declining testosterone affects many of the areas of life that most men consider a priority, such as sexual function and libido, confidence and motivation, body fat distribution, muscle strength, and bone weakness.
Do you have symptoms of low testosterone?
---
Low sex drive
Erectile dysfunction
Fatigue
Weakness
Depression
Trouble sleeping
Treating Low Testosterone in Men
---
Low testosterone does not automatically mean that testosterone replacement is the best option. Treatment depends on the underlying cause and the severity of your symptoms.
In some mild cases, treatment with medical weight loss, changes in nutrition, and even exercise can make a substantial difference. When testosterone replacement is advised, Sand Institute offers daily-use creams and gels, biweekly injections, and testosterone pellets.
Get In Touch
Sand Institute is here to help your Cosmetic, Antiaging and Health goals.
Contact Us
Westwood Office
1964 Westwood Blvd., Suite 125
Los Angeles, CA 90025
Tel: 310-441-2263
Paramount Office
16415 Colorado Ave., Suite 212
Paramount, CA 90723
Tel: 562-272-4277