Skin Care System
AnteAGE is a stem cell anti aging skin system. AnteAGE create a natural and youthful healing response at the deepest levels of your skin no matter how old you are. Cells, including stem cells, have very active "social lives", communicating with nearby cells by releasing special messenger proteins known as cytokines and growth factors. All cells except red blood cells "talk" to each other this way. Anteage skin care grow stem cells in the laboratory under conditions that mimic their native environment, which convinces them to produce and release these messenger molecules or bio-signals. Then they filter out the cells and collect the bio-signals, which we use in topical formulations. Anteage products do not contain cells or cells parts, but they do contain bio-signals.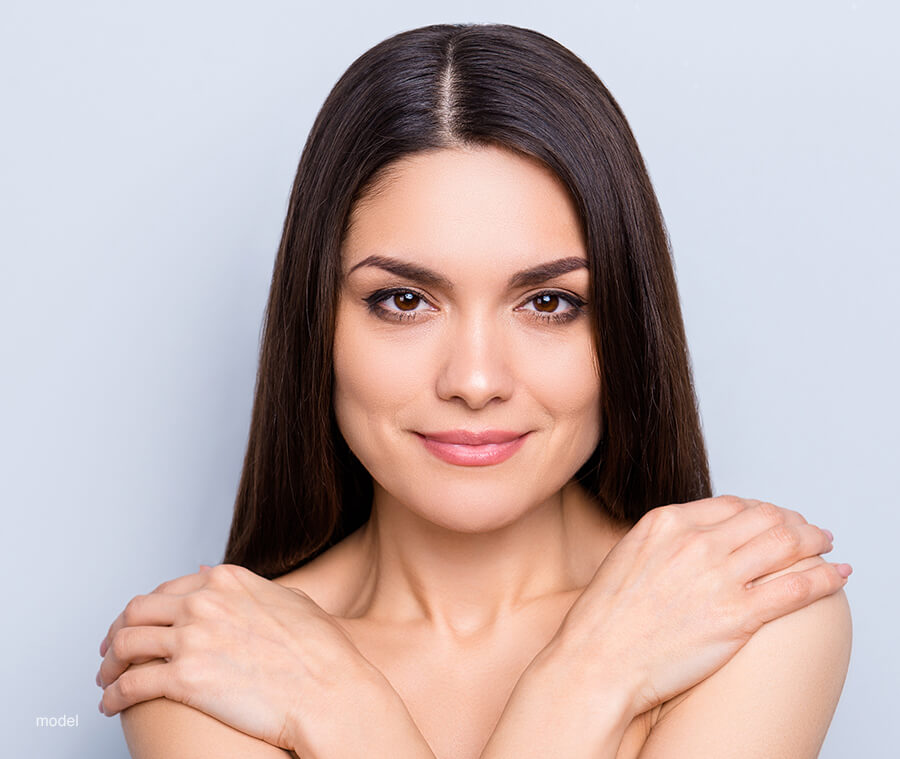 AQ Skin Solutions
---
AQ skin solution where science meets the skin is a patented technology designed to promote skin rejuvenation.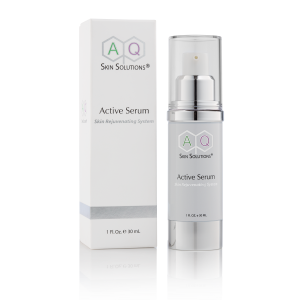 AQ Active Serum
The AQ Active Serum is a daily topical system containing pure fibroblast growth factor to stimulate natural growth and maintenance of your skin cells. This results in reduction of wrinkles and fading the fine lines from face and neck. AQ Skin Serum aims to build collagen naturally and improves the appearance of skin texture and pigmentation. Supplementing the face and neck with AQ Active Serum can help the skin naturally to rejuvenate itself, returning the skin to its youthful state. It can also fade away sun damage, aging spots and scars. Moderate skin renewal may occur within two weeks, but optimal improvement to the skin is generally reached at six weeks of daily use.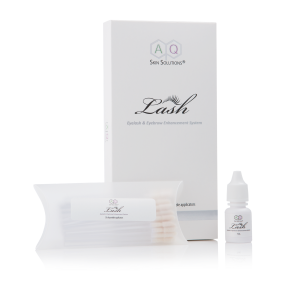 AQ Lash
Eyelash and Eyebrow Enhancement System from AQ, maximizes your genetic potential without the side effects. AQ Lash is uniquely designed to promote longer, thicker, darker eye lashes and brows through its patented growth factor technology. A safe and natural serum, it is formulated to restore the health and vitality of eyelashes and eyebrows by encouraging hair matrix production and growth. It helps achieve fuller, longer, and more youthful-looking lashes and brows with less breakage without the undesirable side effects commonly associated with other lash enhancing products.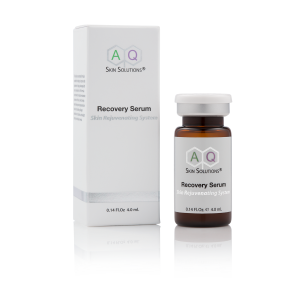 AQ Recovery Serum
AQ Skin Solution's Recovery Serum contains the highest concentration of natural growth factors, proteoglycans, and glycosaminoglycans. It is designed to enhance the skin's biological process of regeneration by promoting collagen production, supporting healthy circulation, and encouraging cellular renewal. The serum is selectively formulated to complement the recovery period of clinical modalities. This highly concentrated formula is specifically designed to help improve the appearance of aging, damaged and post-procedure skin with minimal downtime. It may enhance the natural restorative processes of the skin, which can repair and regenerate skin tissue by stimulating collagen production, circulation, antioxidant activity and cellular renewal. AQ Recovery Serum is administrated in the Sand Institute by Dr. Sand.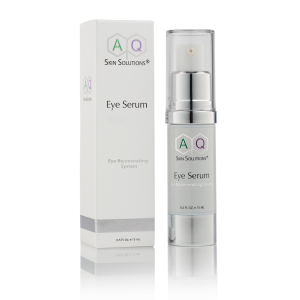 AQ Eye Serum
AQ Eye Serum is a rejuvenating system designed to target the under-eye area. It utilizes a gentle formula to promote smoother looking skin. AQ Eye Serum helps to stimulate the skin's natural process of rejuvenation with a patented growth factor. Daily use can lead to younger, brighter, and tighter looking skin. It aims to increase firmness, while several smoothing peptides help to tighten sagging skin, smooth wrinkles, and decrease the appearance of fine lines. AQ Eye Serum also improves micro-circulation of the under-eye area, addressing bags and dark circles. Additionally, this pure, non-greasy serum has a pleasant smell and does not clog pores. Its moisturizing formula supports the health and integrity of the delicate peri-orbital skin. Daily use can lead to younger, brighter, and tighter looking skin. For optimum results, morning and night application is recommended.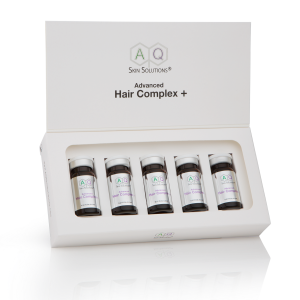 AQ Advanced Hair Complex+
Getting to the root of the problem with AQ's follicle-stimulating formula at Sand Institute.
AQ Skin Solution's Advanced Hair Complex+ was created to address aging hair follicles and hair loss by employing patented pure fibroblast growth factor technology to promote healthy hair. Stem cells lining the hair follicles are crucial for the production and maintenance of hair. Supplementing with growth factors and active ingredients provides support to these stem cells so that hair can thrive. AQ's advanced formulation works by nourishing hair follicles to a more functional and healthy state with growth factor, active ingredients and fruit oils. It aims to improve the overall condition of the scalp and damaged hair follicles, while trying to increase the circulation of select growth factor proteins found in your healthy hair follicles. This process can allow for a normal hair growth cycle that leads to improved overall hair quality.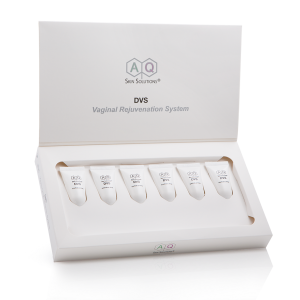 AQ Vaginal Rejuvenation System
At the forefront of innovation, AQ presents a hormone-free system, the only Vaginal Rejuvenation System. Despite the high number of women experiencing symptoms related to vaginal dryness, it is still a silent condition that many women feel embarrassed to share with their partners, friends, and even doctors. Vaginal dryness is a common symptom experienced during the premenopausal and postmenopausal years. Although inadequate vaginal lubrication can occur at any age, vaginal dryness is a hallmark sign of vaginal atrophy (atrophic vaginitis) – the thinning and inflammation of the vaginal wall due to a decline in estrogen. Along with vaginal dryness, women may also experience itching and stinging around the vaginal opening, and in the lower third of the vagina. AQ Vaginal Rejuvenation System is a hormone-free system that aims to increase vaginal cell renewal and rejuvenation. Designed to combat vaginal dryness and firm the vaginal walls, AQ Vaginal Rejuvenation System uses patented growth factor technology to help increase lubrication, improve elasticity, and potentially enhance arousal.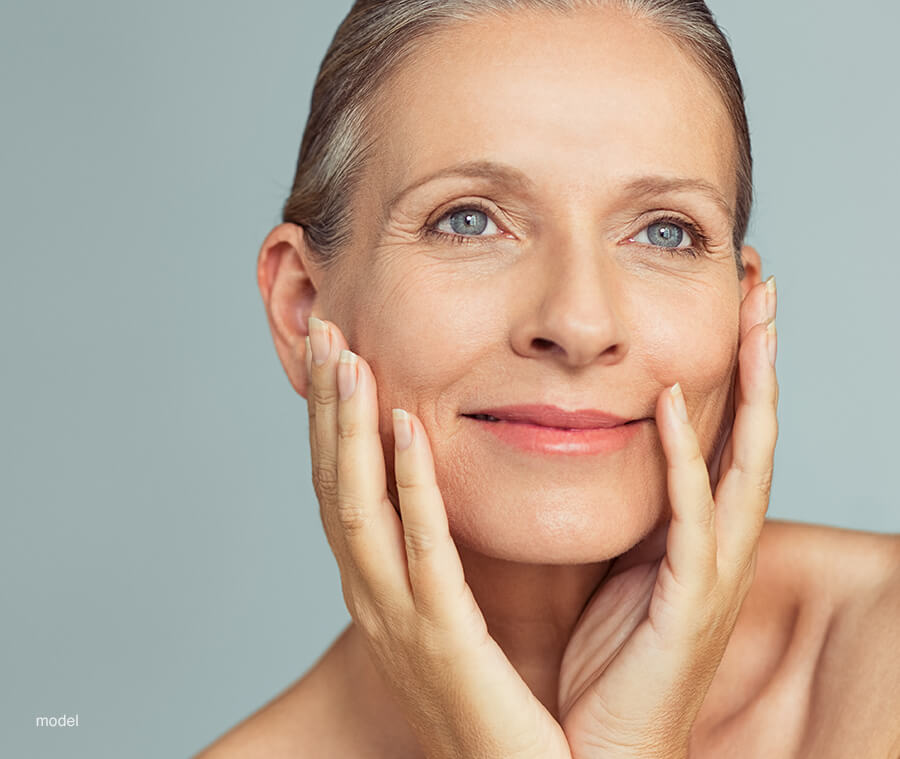 AnteAGE®
---
AnteAGE is a complete skincare system that works for every skin type, AnteAGE® Serum and Accelerator contain eighteen additional ingredients, which are proven by peer-reviewed studies to benefit skin, including:
The key Active Ingredients in serum are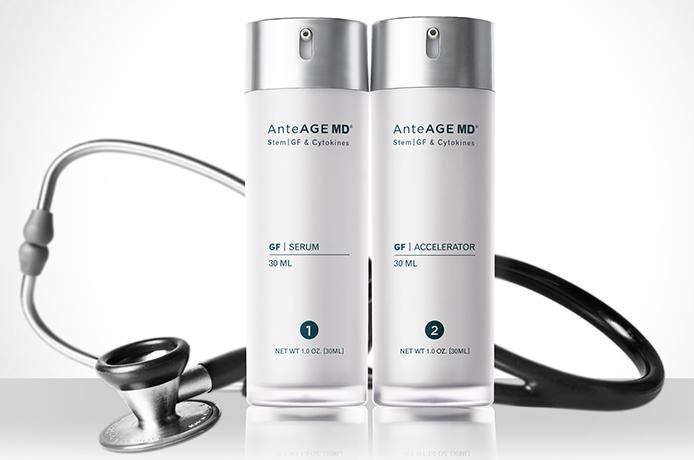 Stem Cytokines™
Carnosine
Niacinamide (vit B3) Palmitoyl Oligopeptide
Palmitoyl Tetrapeptide-7 Yerba Maté
GreenTea Extract Catechins & Flavonoids
The key Active Ingredients in accelerator are:
Stem Cytokines™
Retinol (Vitamin A)
Isoflavones Vitamin E Acetate
Algae Extract Sodium Hyaluronate
Alpha Lippic Acid Organic Black Tea
Vitamin C Vitamin B5
Coenzyme Q10 Grape Seed Extract
Ceramide-2 Shea Butter
After using AnteAGE noticeable improvements occur in the appearance of aging or inflamed skin in very short time, sometimes within a few days. It is recommended using any skin care system for 90 days to properly assess its efficacy.
Get In Touch
Sand Institute is here to help your Cosmetic, Antiaging and Health goals.
Contact Us
Westwood Office
1964 Westwood Blvd., Suite 125
Los Angeles, CA 90025
Tel: 310-441-2263
Paramount Office
16415 Colorado Ave., Suite 212
Paramount, CA 90723
Tel: 562-272-4277