Cosmetic Surgery
Youthful features can last a lifetime with the right care and specialized assistance. At the Sand Institute, our cosmetic professionals are continually looking for ways to address your cosmetic needs in safe, effective, and less invasive ways. We offer a wide selection of cosmetic technologies and techniques to enhance each of your facial features with precision and personalization. From eyelid lifts to fat grafting to thread lifts, patients can enjoy low-risk, no downtime cosmetic treatments that are competitive with many more invasive surgical treatments.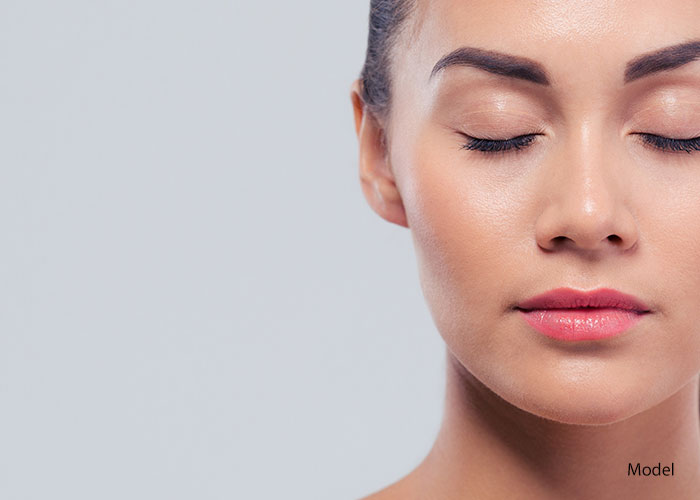 Eyelid Lift
---
An eyelid lift uses incisions made in the eyelid creases or beneath the lower lash lines to address upper eyelid hooding, lower eyelid bags, and wrinkles around the eyes, such as crow's feet. Eyelid surgery removes excess skin and fat pockets to improve the tautness of the eyelids and add overall attractiveness, alertness, and youthfulness to the face.
Having a revitalized look in your eyes can give you the look you have always desired. The recovery for eyelid surgery is simple, with patients being able to use cold compresses to manage swelling. Stitches are usually removed after seven days.
Eyelid surgery can be combined with non-surgical treatments like BOTOX® Cosmetic.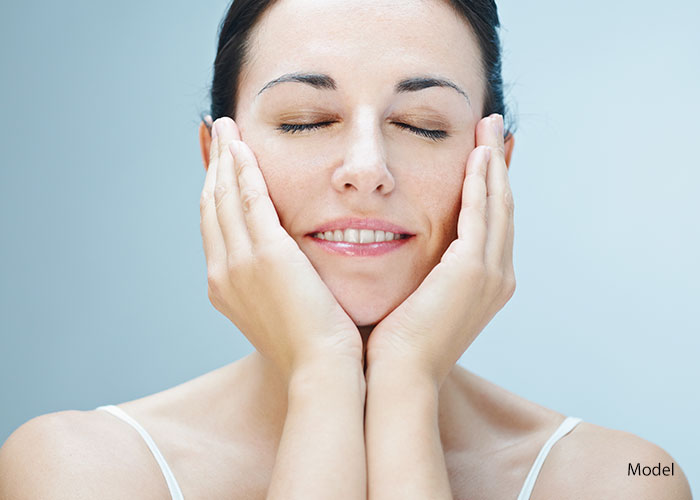 Fat Grafting
---
Fat grafting is a multi-step treatment that harvests fat cells from a donor area of the body and transfers them to another in need of additional fullness.
Fat grafting is used to add natural volume to the face. Also known as a stem cell facelift, facial fat grafting offers significant results with minimal downtime and scarring. Fat grafting is essential for patients looking for a quick fix to their aesthetic concerns.
Additionally, fat grafting can treat asymmetry, shapelessness, or deformations in the face and body. Nearly anyone in good health with healthy expectations can benefit from the natural fullness and elimination of lines and wrinkles that fat grafting provides.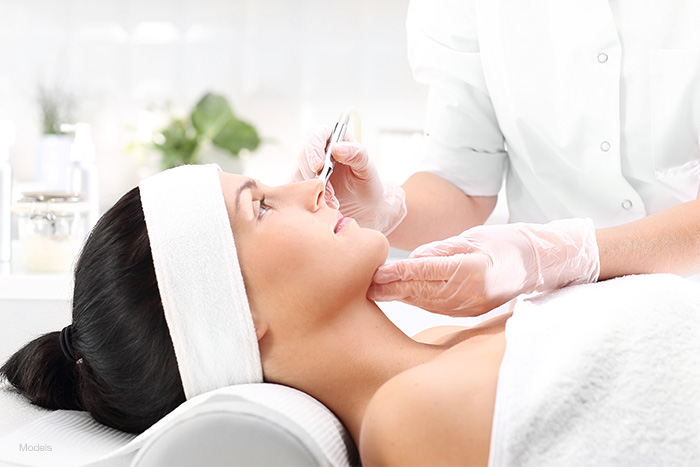 Microneedling
---
Microneedling is a non-invasive cosmetic treatment that stimulates collagen by creating "micro-punctures" in the superficial layers of the skin.
Microneedling is a great solution for hyperpigmentation, scars, stretch marks, acne, and other blemishes in the skin. By combining the advanced technology of microneedling with platelet-rich plasma (PRP), patients can enjoy an improvement in their skin quality and elastin stores. PRP is a formula that is safely and harmlessly extracted from the patient's blood. The PRP's growth factors are applied to the skin once the micro-punctures are created, allowing them to increase result quality.
Microneedling can be done in a more effective way with our potent pre-prepared stem cells and growth factors from our FDA-approved companies instead of patients' own platelet-rich plasma with superior results.
After, microneedling patients can return to their daily routine immediately. Some mild redness after microneedling is normal and will disappear within a few hours.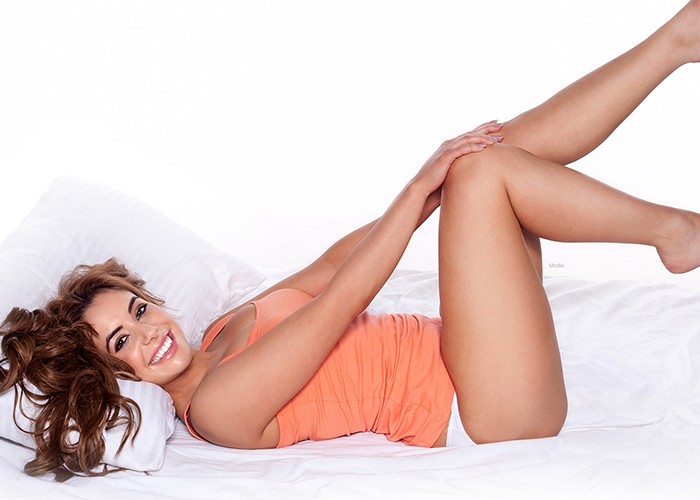 Micro Liposculpture
---
Micro liposculpture is a precision-based liposuction treatment designed to eliminate fatty deposits from the neck, abdomen, love handles, hips, outer thighs, and arms. Even more delicate areas, such as the neck and under the chin, can be contoured without the need for a prolonged recovery period.
Micro liposculpture is an alternative for men and women who aren't quite ready for extensive plastic surgery and body lifts. Thanks to the small incisions used in this process, patients should not experience significant scarring, and any resulting marks should fade with time.
Micro liposculpture may be right for you if you have localized fat deposits that are resistant to diet and exercise. Candidates are in good health, at a stable weight, and non-smokers.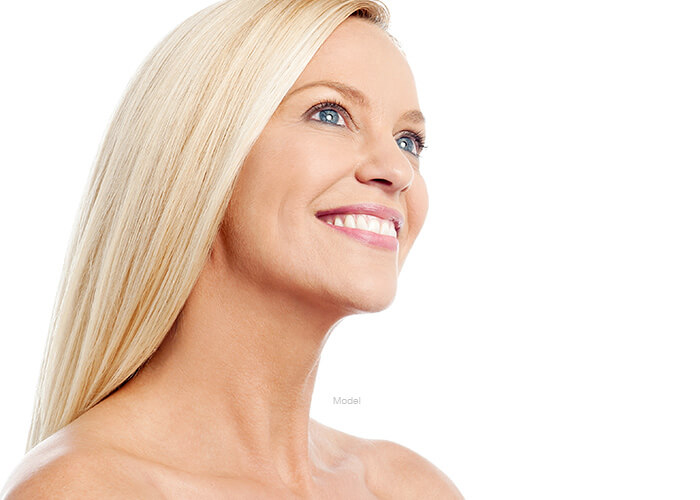 MINT™ Thread Lift
---
The MINT™ thread lift is a non-surgical facelift alternative that stimulates collagen and returns youthful contours by inserting absorbable barbed threads underneath the skin's surface to provide a strong hold on the skin. These threads can be inserted to tighten the forehead, eyebrows,cheeks, mid-face, jowls, neck, and more.
This state-of-the-art application requires local anesthesia and results in zero downtime. With numbing agents provided during the threading process, patients will find the experience nearly painless. Patients will begin to see improvement in their skin's tightness over the next two to four weeks.
MINT™ thread lifts can be combined with a number of other procedures, such as microneedling or eyelid surgery, to advance the quality of results.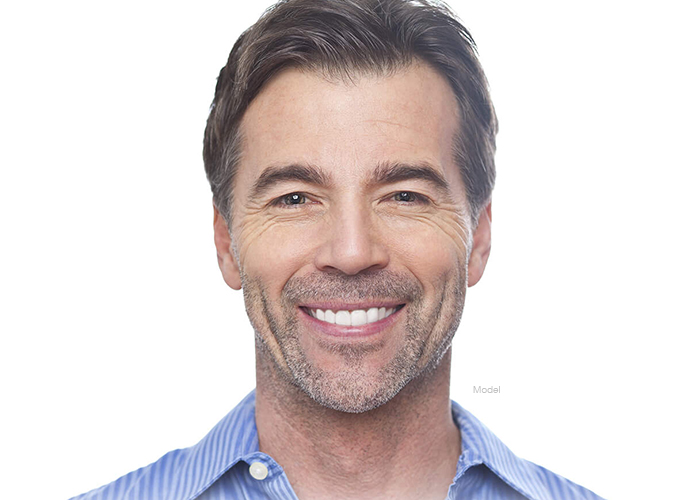 Thread Lift
---
A thread lift helps correct mild to moderate facial sagging, skin laxity, and wrinkles and fine lines for patients who are not ready for more invasive facelift surgery. A thread lift can treat the forehead, eyebrows, cheeks, jowls, neck, and more for men and women who would like to restore youthful contours.
Patients will experience increased collagen stores, improved skin texture, restored elasticity, and minimized wrinkles and fine lines. At the Sand Institute, we offer multiple types of thread lifts to help patients find the right solution for their needs, such as all the family of MINT™ Thread Lift, NovaThread Lift or Silhouette Soft® lift.
Get In Touch
Sand Institute is here to help your Cosmetic, Antiaging and Health goals.
Contact Us
Westwood Office
1964 Westwood Blvd., Suite 125
Los Angeles, CA 90025
Tel: 310-441-2263
Paramount Office
16415 Colorado Ave., Suite 212
Paramount, CA 90723
Tel: 562-272-4277