Micro Liposculpture
At Sand Cosmetic Institute we use the true Micro Lipo-sculpture or Micro Lipo-contouring. If there are areas in your body that are tough to fat loss even after you dieted well and exercised hard, this procedure is for you.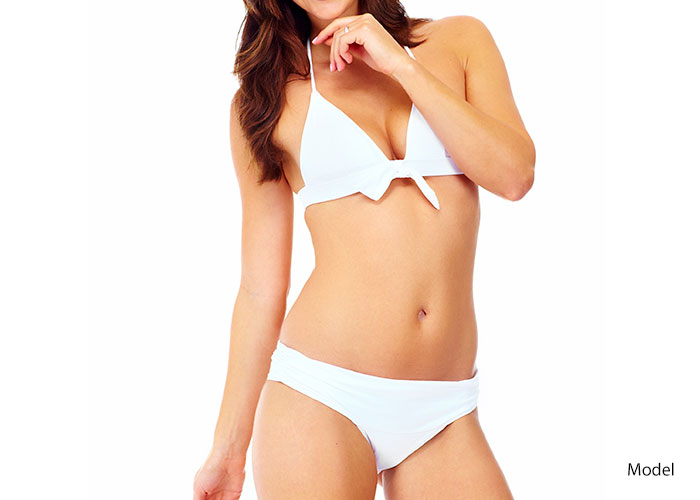 The procedure removes the unwanted fat cells, sculpts and reshapes the areas of your body that you always wanted and redefine the muscles underneath. The areas mostly treated are neck, jowls, abdomen, love handles, hips, outer legs and arms. Some of our clients can also benefit from abdominal etching or sculpted six-pack abdomen, especially for those clients of ours that have an athletic physique with good skin tone and want to accentuate their abdominal musculature. The results are very pleasing and satisfying.
The Micro Lipo-sculpture technique has a great safety record, with least amount of pain and scarring and virtually no blood loss with rapid recovery and great aesthetic results compared to conventional liposuction technique. With Micro Lipo-sculpture you are awake during the whole procedure. The procedure is done in the comfort of our office without the use of any IV sedation. You can return to work in 2-3 days.
At Sand Cosmetic Institute some of our clients employ the use of Micro Lipo-contouring after they have lost their desired weight.  With this technique we are able to remove stubborn excessive fat depots that are difficult to get rid of with medical management and reshape their bodies.
By providing our clients with a multitude of technological advancement to smooth out their neck, abdomen, hip, love handles and thighs in order to look aesthetically pleasing and symmetrical, while removing those excess fat depots that have the potential to contribute to the development of adipose tissue co-morbidities.
By bridging the best of medical science with our medically directed weight loss program and our expertise in the area of aesthetic arts our clients become completely satisfied with their appearance while feeling healthy and energetic. Their self-confidence and feeling of achievement inspires them emotionally.
Get In Touch
Sand Institute is here to help your Cosmetic, Antiaging and Health goals.
Contact Us
Los Angeles Office
1964 Westwood Blvd., Suite 125
Los Angeles, CA 90025
Tel: 310-340-0171
Paramount Office
16415 Colorado Ave., Suite 212
Paramount, CA 90723
Tel: 562-774-2306