Injectables
WITH PROFESSIONAL CARE AND EXPERIENCED ASSISTANCE, YOUTHFUL FEATURES DON'T HAVE TO DISAPPEAR WITH AGE. AT THE SAND INSTITUTE, DR. SAND IS CONTINUALLY LOOKING FOR WAYS TO ADDRESS YOUR COSMETIC NEEDS IN A SAFE, SUCCESSFUL, AND NON-SURGICAL MANNER. SHE OFFERS A WIDE SELECTION OF MINIMALLY INVASIVE COSMETIC INJECTABLES THAT ENHANCE FEATURES IN THE FACE, NECK, AND EVEN SPECIFIC AREAS OF THE BODY. WITH MINIMAL TO ZERO DOWNTIME FOR ALL OF OUR INJECTABLE TREATMENTS AND BRIEF TREATMENT SESSIONS, INJECTABLES OFFER A LEVEL OF CONVENIENCE AND EFFECTIVENESS UNPRECEDENTED IN THE WORLD OF COSMETIC TREATMENTS.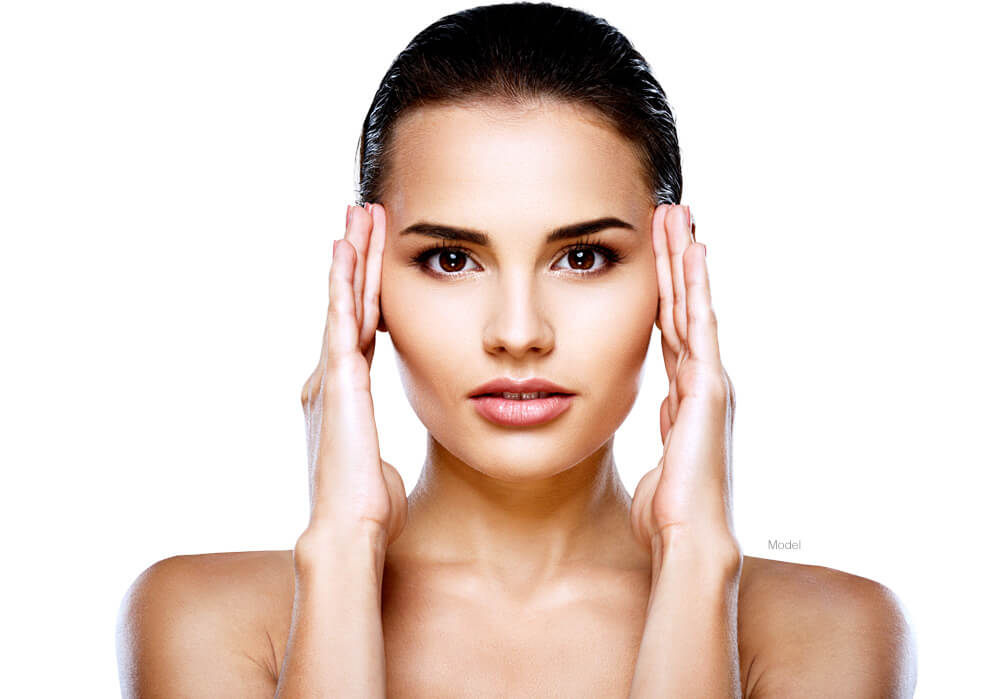 BOTOX® Cosmetic
BOTOX® Cosmetic is designated as a neuromodulator made from the chemical compound botulinum toxin, which is a natural substance that prevents the contraction of muscles. BOTOX® Cosmetic relaxes the muscles that cause the appearance of wrinkles and fine lines in order to restore smooth and youthful skin in the upper face as well as around the mouth.
BOTOX® Cosmetic treatments are extremely brief and performed at the Sand Institute office for the utmost convenience. While treatment times may vary slightly and increase in accordance with the number of areas you wish to treat, most BOTOX® Cosmetic treatments take approximately 10 minutes. BOTOX® Cosmetic also offers zero downtime, giving patients the ability to immediately return to their daily routine. The cosmetic enhancements received from BOTOX® Cosmetic generally last up to six months before another treatment is required to maintain results.
BOTOX® Cosmetic Can Correct the Following:
Horizontal lines across the forehead
Drooping eyebrows
Frown lines: Vertical creases in between the eyebrows
Crow's feet: Smile lines at the outer corner of the eyes
Bunny lines: On the sides of the nose
Jowls: Drooping along the jawline
Smoker lines: Fine lines around the mouth
Marionette lines: Deep lines that run down from the outer corners of the mouth
Décolleté wrinkles: Fine lines under your neck and between the breasts
Neck bands: Wrinkles that form after several years of facial and neck expressions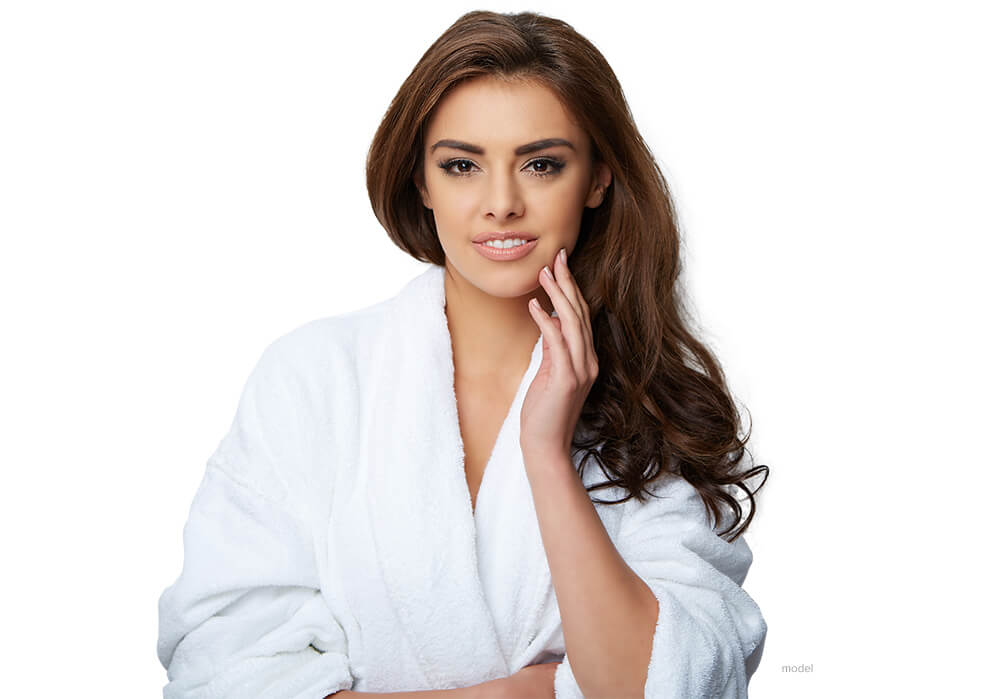 Fillers
Injectable fillers can increase volume in specific areas of the face to restore fullness, smooth wrinkles and lines, and reverse signs of aging. These non-invasive dermal fillers can be used to correct several concerns regarding facial volume, skin texture, skin laxity, and collagen production. At Sand Institute, we offer an assortment of dermal fillers that can be completed in a relatively quick process with minimal to no downtime. Any side effects such as swelling and bruising that may occur typically resolve within one or two weeks.
Our Injectable Fillers Include:
JUVÉDERM®: 

Helps patients struggling with moderate to severe facial lines and wrinkles
Restores volume and smoothness to the face by correcting folds, thin lips, fine lines, and hollow areas of the face
BELOTERO BALANCE®:

Treats the nasolabial folds that form around the mouth and the sides of the nose
Ideal for patients who want a fresh and authentic appearance in the face while improving moderate to severe wrinkles and fine lines
Restylane®:

Treats moderate to severe wrinkles and folds
Can also be used to plump the lips for patients over 21

Sculptra® Aesthetic:

Restores collagen lost during the course of aging
Reduces smile lines, marionette lines, and chin wrinkles

RADIESSE®: 

Improves facial wrinkles by stimulating your body's natural collagen
Can also be used to smooth the back of the hands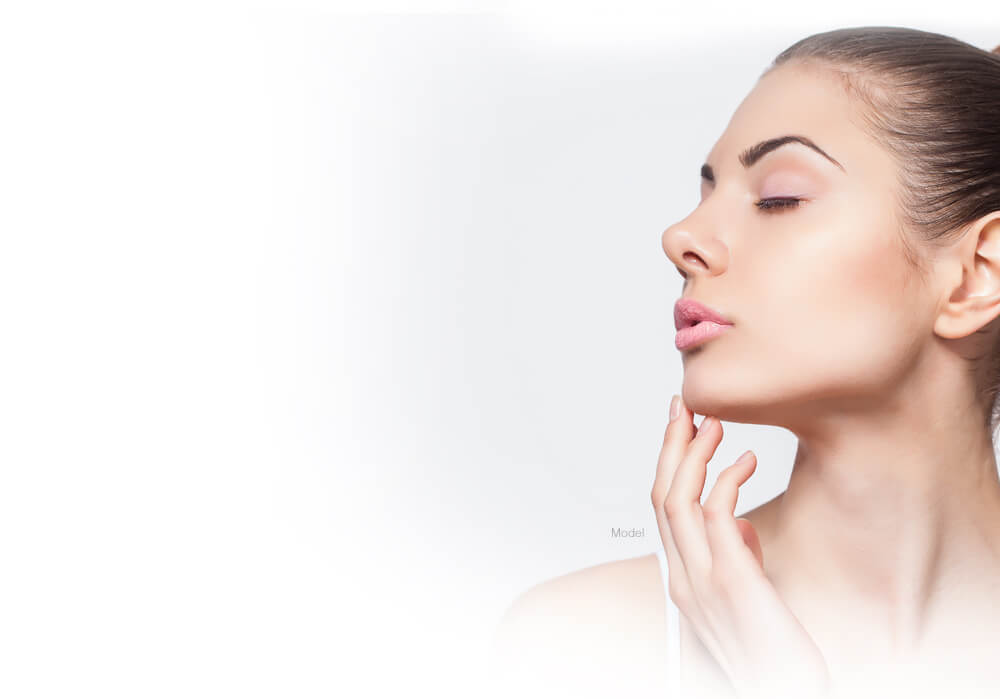 KYBELLA®
KYBELLA® is a unique injectable, as it is the only injectable FDA approved to be utilized for reducing the appearance of moderate to severe fat under the chin, also known as a "double chin" or submental fullness. These hanging layers of fat that develop under the chin originate from our body's response to aging, genetics, and weight fluctuations. KYBELLA® treatment is considered safer than liposuction, and it permanently eliminates fat cells using a compound called deoxycholic acid.
At Sand Institute, we create a personal plan to apply the appropriate amount of KYBELLA®. Once injected underneath the skin, the prescription formula deoxycholic acid breaks down the fat cells to be absorbed by the body. Two to four sessions are usually advised, resulting in a youthful, thin, and defined chin.
KYBELLA® is performed as an outpatient treatment and can be completed in just 20 minutes. KYBELLA® also offers zero recovery time, allowing patients to return home and resume regular activities immediately following their treatment. Side effects are rare, although any swelling, bruising, and numbness that may arise from treatment generally resolve quickly.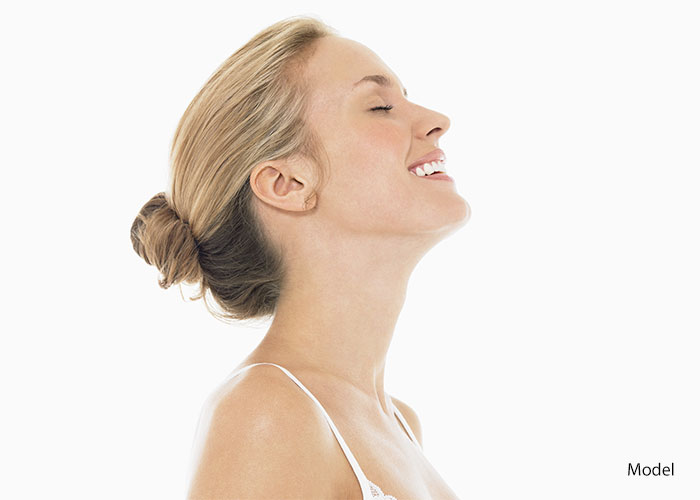 Mesotherapy
Mesotherapy treatment involves injecting a hand-selected assortment of vitamins, hyaluronic acid, antioxidants, minerals, and medications into the "mesoderm" (the middle layer of the skin) for anti-aging effects. These highly successful formulas injected into this layer of the skin can increase blood flow, oxygen, and collagen and elastin synthesis.
Mesotherapy treats signs of aging and irregularities in the face such as wrinkles, fine lines, eye bags, and discoloration in the skin. In addition to facial cosmetic concerns, mesotherapy has proven to be an effective treatment for hair loss and cellulite reduction.
Mesotherapy Treatments Offered at Our Location Include:
Mesolift/Mesoglow:

Anti-aging formula containing vitamins, minerals, and hyaluronic acid that can be delivered to the face, neck, hands, and décolletage area
Rejuvenates areas where applied, promoting collagen and elastin production
Eliminates the formation of free radicals that cause premature aging
Promotes healthy skin glow, tone, tightness, and texture

Hair Loss Reduction:

Helpful for male and female hair loss and hair thinning
Weekly delivery of specific compounds, such as vitamins, antioxidant, vasodilator, and 5-alpha-reductase enzymes blockers

Body Contouring:

Localized fat reduction treatment
A non-surgical alternative to liposuction that can treat saddlebags, waistline, hips, love handles, hips, arms, double chins, and bags under the eyes

Cellulite Reduction:

Enhances local circulation, dissolving excessive bulging fat that creates skin unevenness and dimples
Eliminates excess retained water for a smoother and more even appearance
Get In Touch
Sand Institute is here to help your Cosmetic, Antiaging and Health goals.
Contact Us
Westwood Office
1964 Westwood Blvd., Suite 125
Los Angeles, CA 90025
Tel: 310-441-2263
Paramount Office
16415 Colorado Ave., Suite 212
Paramount, CA 90723
Tel: 562-272-4277