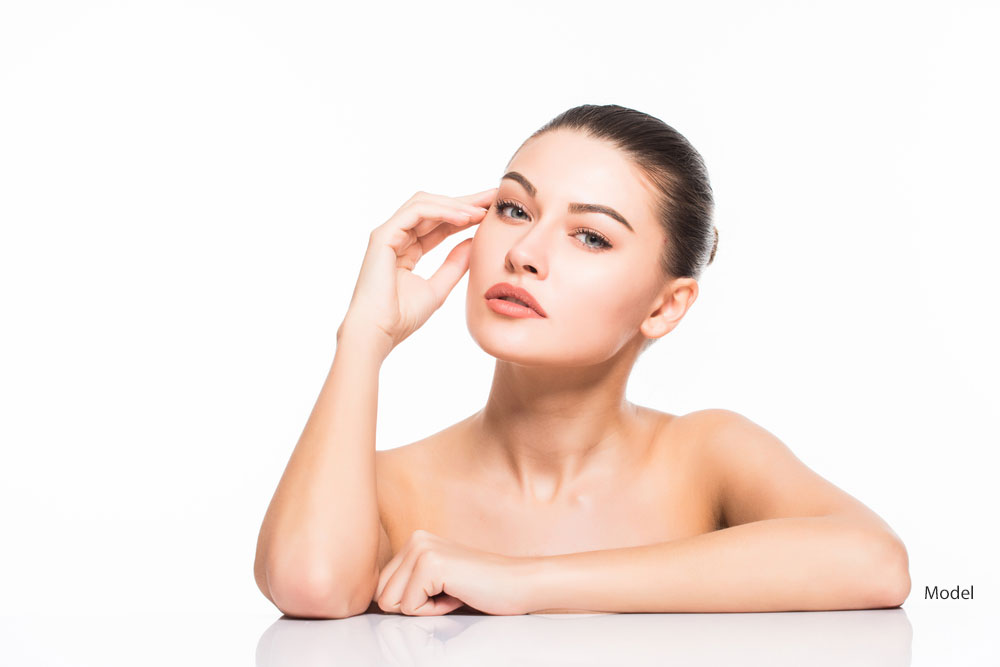 If you're interested in a non-surgical way to reduce submental fullness, also known as double chin, KYBELLA® may be right for you. KYBELLA® is a first injectable treatment of sub-mental fullness that destroys the fat cells under the chin to improve the face profile. If you're bothered or unhappy by the fat under your chin, or you think the fullness make you look older KYBELLA® might be right for you.
KYBELLA® is a prescription medication and is the only FDA-approved treatment used in adults to improve the appearance of moderate to severe fat below the chin, also called "double chin". If you eat well and exercise and still can't get rid of the fullness under your chin and you don't want to have surgery KYBELLA® might be right for you.
The active ingredient in KYBELLA® is synthetic deoxycholic acid. Deoxycholic acid is a bile acid which breaks down the dietary fats in the gut and it is a naturally occurring molecule in the body that aids in the breakdown and absorption of dietary fat. KYBELLA® injections destroys fat cells, and once they are destroyed, these cells can no longer store or accumulate fat. The result would be reduction in fullness under the chin, and improvement of the your profile.
Before starting treatment, the physician will examine the area of injection to see if KYBELLA® is right for you. Then, the amount of KYBELLA® will be tailored based on the amount of fat under the chin and your specific aesthetic goals. On each treatment, you will receive multiple small injections under your chin. The injection process takes about 15 to 20 minutes. The exact number of injections will depend on the amount of fat one has under the chin and the desired result. Also since everyone's chin profile is different the number of treatment varies from one patient to patient. Each treatment session is spread at least 1 month apart up to 6 treatments total. The most common side effects of KYBELLA® injection is swelling, bruising, pain, numbness and some areas of hardness around the treatment area. These side effects are temporary and self-limited.
Get In Touch
Sand Institute is here to help you reach your weight and health goals, whatever they may be.
Contact Us
Los Angeles Office
1964 Westwood Blvd., Suite 125
Los Angeles, CA 90025
Tel: 310-340-0171
Paramount Office
16415 Colorado Ave., Suite 212
Paramount, CA 90723
Tel: 562-774-2306