Fasting Mimicking Diet (FMD)
At the Sand Institute we have available to our clients a "Fasting Mimicking Diet" (FMD).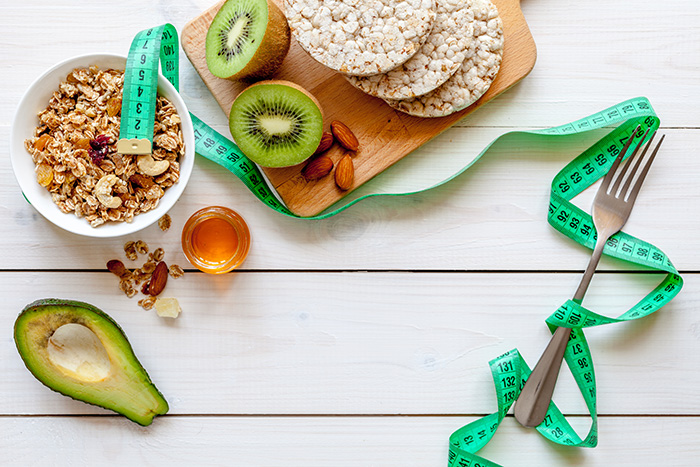 What are the benefits of an FMD?
---
An FMD is a 5 day diet out of the month that mimics a "fasting" diet like daily "intermittent fasting" diets or the "2-5 day" fasting diet.
An FMD is easier for our clients to follow because it only takes place over 5 consecutive days per month. The rest of the month our clients are allowed to eat pretty much what they chose to, but during those 5 days their caloric intake is only 800 calories and is plant based.
What are the benefits of an FMD?
Weight loss, up to about 10 pounds at the end of three months.
FMD results in beneficial changes in the risk factors ( meaning a reduced risk for ) age-related diseases like obesity, cardiovascular disease, high blood pressure, metabolic syndrome, type 2 diabetes, stroke, cancer, and aging. There is evidence that it also improves immune function and promotes neuro-modulation that may reduce the risks for cognitive decline, Parkinson's disease, Alzheimer disease and other neuro-degenerative diseases such as multiple sclerosis.
A FMD diet has also been shown to increase the blood circulating "stem cells". This means that those stem cells that go onto to become all the different cell types that make up such cells as heart muscle cells, liver cells, brain cells, kidney cells, blood vessel cells, and many other cells are REGENERATED during the fasting phase of each month.
A FMD diet has also been shown to reduce the amount of "oxidation" occurring in each of our cells. All diseases start because of the uncontrolled oxidation that occurs in each of the tiny motors all our cells possess in order to preserve our cellular function. These tiny motors in each of our cells are called the "mitochondria."
A FMD diet also slows down the "aging" process occurring in our bodies because our stem cells are being regenerated while fasting those 5 days.
At the Sand Institute, our clients are taught what to eat during the 5 days of their fast.
Many of our clients in fact continue to consume throughout the month what they actually are eating during the 5 day fast for additional benefits.
Many of our clients find the 5 day Fasting Mimicking Diet highly manageable. Many do though onto the "Intermittent Fasting Diets" and the "2-5 Day type Diets" to improve their biomarkers and health.
Dr. Sand finds the "5 Day Mimicking Diet" to be exciting in that with just 5 days of fasting stem cells REGENERATE and the risk for virtually almost age-related diseases improves so dramatically.
Stop by the Institute and learn more about how Dr. Sand can improve your health, happiness, and longevity.
Get In Touch
Sand Institute is here to help your Cosmetic, Antiaging and Health goals.
Contact Us
Westwood Office
1964 Westwood Blvd., Suite 125
Los Angeles, CA 90025
Tel: 310-441-2263
Paramount Office
16415 Colorado Ave., Suite 212
Paramount, CA 90723
Tel: 562-272-4277