Benefits of BOTOX® Cosmetic
Posted on: March 26, 2018 in Category: BOTOX® Cosmetic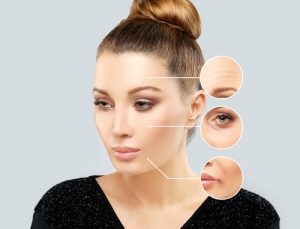 Injectables have transformed the beauty industry. There is now a way to help maintain your youthful appearance without surgery, and while the media likes to poke fun at people who undergo injectable treatments like BOTOX® Cosmetic, the truth is that bad results are created by under-qualified practitioners and not by the injectables themselves. When administered by a trained professional, the benefits of BOTOX® Cosmetic can help you retain a flawless complexion.
Variety of Treatment Areas
BOTOX® Cosmetic is the most well-known injectable treatment, due largely to its versatile treatment areas. It is ideal for eliminating wrinkles and fine lines around the eyes, forehead, brows, nose, and mouth. BOTOX® Cosmetic is also used to rejuvenate the lower face and can correct a gummy smile, peau d'orange or wrinkled chin, platysma bands, décolleté wrinkles, and jowls. These are all areas subject to repetitive small or big muscle movements, which can lead to wrinkle formation; these issues are best treated with BOTOX® Cosmetic injections because it relaxes these muscles and eliminates wrinkles.
Quick and Effective Treatments
As an injectable product, BOTOX® Cosmetic has the benefit of being a quick, "lunchtime" procedure. This means that the process usually takes less than one hour, so people can fit their procedure easily into their lunch hour. Additionally, you will begin to see results after 24 hours.
Minimal Recovery Period
Not only are the treatments fast, but there is minimal recovery time, which allows you to return to your daily routine immediately after your procedure. You might experience some redness at the injection site, and it usually subsides within 30 minutes. We may apply a mild anesthetic cream on the skin if necessary prior to the injectable procedure.
Non-cosmetic Uses
BOTOX® is also one of the only injectables available to address issues other than wrinkles and fine lines. It is commonly used to provide relief from hyperhidrosis (excessive sweating). As a neurotransmitter inhibitor, BOTOX® prevents the glands from producing sweat, which helps people who suffer from overproduction.