When Are Weight-Loss Medications Necessary?
Posted on: August 02, 2021 in Category: Custom Medical Weight Loss Programs, weight loss blog
2 Minute Read: 
Are you experiencing weight-related health problems? Have you been on a strict diet and exercise regimen but haven't been able to shed any pounds? 
If this sounds familiar, then a weight-loss medication may be an option for you.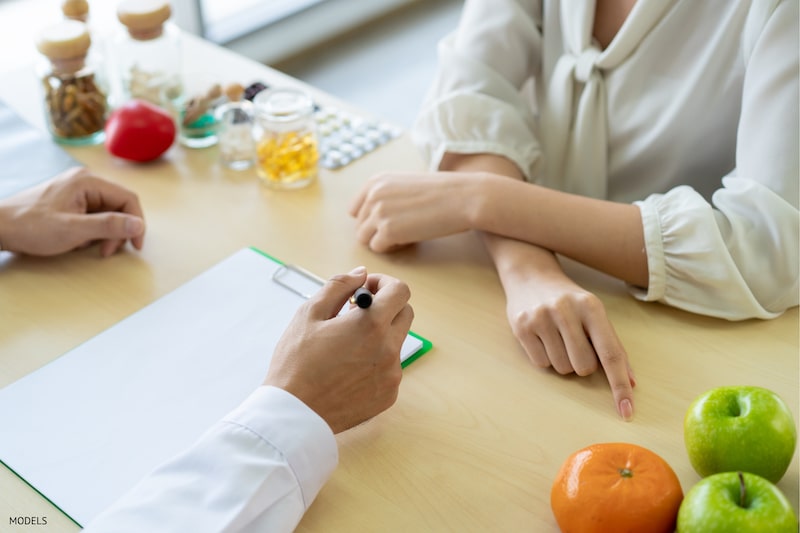 74 percent of American adults are either overweight or obese. Unfortunately, there has been a lot of misinformation regarding weight-loss medications. Weight-loss medications are very safe and useful (when used appropriately), and the FDA has approved the use of these drugs since 2012.
How Does Weight-Loss Medication Work?
Most weight-loss medications work by either decreasing appetite or inducing satiety which is the feeling of fullness. Some drugs in the market are designed to do both. 
Are You a Candidate for Weight-Loss Medications?
Appetite suppressant medications have shown great results for patients looking to help manage their weight by suppressing their desire for food. But are they for you?
If you just want to shed a few pounds before summer or your class reunion then medications designed for weight loss may not be for you. According to health professionals, you can only be prescribed weight-loss medication if your body mass index (BMI) is higher than 30 or your weight predisposes you to health issues such as high blood pressure, high cholesterol, diabetes, and obesity.
Before prescribing appetite suppressing medications, your doctor will examine you and consider your health history and challenges. 
It's also important to note that these drugs aren't for everyone. For instance, if you are trying to get pregnant, pregnant, or breastfeeding, you should never use weight-loss medication.
What Are the Benefits of Medication to Lose Weight?
Research indicates that people on weight-loss medication may lose 10 percent of their initial weight or more. However, it is important to note that results may vary depending on the individual and type of medication.
Even a five percent weight loss can significantly improve your overall health and wellbeing by lowering blood pressure, blood sugar, and triglyceride levels. When combined with changes in lifestyle, such as healthy eating and increased physical activity, weight-loss prescription medication is bound to improve conditions such as sleep apnea, joint pain, and other health problems that overweight people are susceptible to.
Interested in Learning More?
Being overweight can predispose you to a host of health problems. You may have adopted a healthy lifestyle but have been unsuccessful at losing weight and keeping it off in the long term. However, it is important that you don't lose hope. Reach out to us today at (310) 441-2263 or (562) 297-4068 for professional help with your weight loss journey.