Your Ultimate Guide to Blepharoplasty Recovery
Posted on: September 02, 2021 in Category: Eyelid Surgery
3 Minute Read: 
Are you considering restoring your youthful appearance with eyelid lift surgery? At the Sand Cosmetic Institute, we understand how important it is to prepare for your recovery to achieve the most optimal results.
Knowing what to expect during your recovery plays a significant role in ensuring the best possible chance for proper healing and an ideal outcome. Here is an ultimate guide to making your blepharoplasty recovery as comfortable as possible.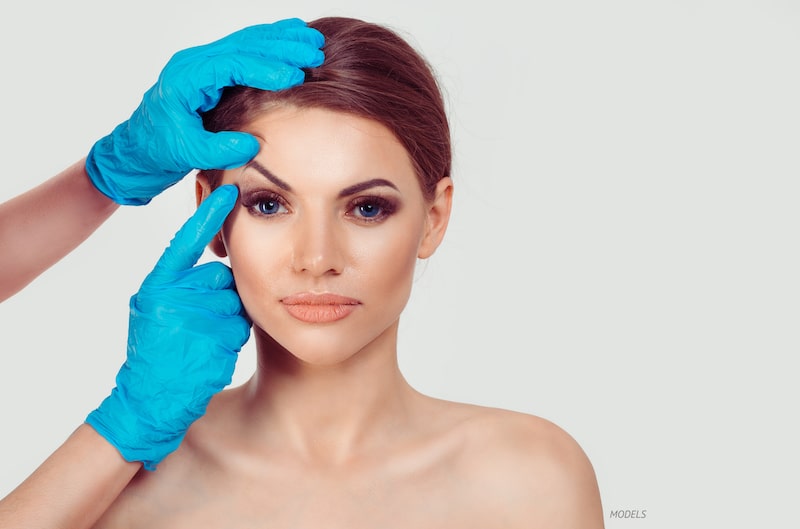 What Is Your Recovery Timeframe?
First Three Days After Surgery
Blepharoplasty is a relatively uncomplicated procedure performed on an outpatient basis.
Patients can expect to experience blurry vision for the first day or two following the procedure, partly due to the surgery effects, local anesthesia used, or the prescribed lubricating ointment.
To manage discomfort, regular, over-the-counter medications like TYLENOL® can be taken as needed. Your eyes will be swollen and puffy and may also feel watery, dry, and sensitive to light.
This is entirely normal, and you should be able to see improvements in the subsequent days. It is important to arrange for someone to cover your primary responsibilities so that you can keep your schedule clear and take this time to rest.
Two Weeks
Most of the swelling, bruising, and tenderness around the eyes will have diminished. The upper eyelids generally heal faster than the lower lids. For those concerned with bruising, makeup can be used to conceal the area. By the end of week two, most patients can resume work and normal activities.
Four Weeks
Most effects will have subsided considerably, but you may still have some residual swelling or bruising as the delicate tissues around the eyes continue to adjust.
Six Weeks
At the sixth-week mark, the final results of your blepharoplasty surgery will begin to become apparent. Most patients will notice that they look refreshed, alert, and younger-looking.
While it is unlikely to experience significant scarring after your eyelid lift, the incision lines can leave a small scar that should fade and become barely visible as recovery progresses.
Fortunately, we use advanced surgical techniques that ensure there will be minimal scarring.
What Is the Fastest Way to Recover From Eyelid Lift Surgery?
Patients are advised to keep the head elevated as much as possible during the initial days of recovery to ease swelling. Applying an ice pack and avoiding activities that may dry your eyes, such as excessive screen time or wearing contacts, is also essential for faster recovery.
Patients are encouraged to follow all directions provided by the surgeon to minimize complications and ensure a comfortable recovery. It should also be noted that the recovery timeline may vary depending on the nature and severity of the eyelid issue that is being addressed.
What Kind of Results Can You Expect? Visit Our Photo Gallery
To see how upper and lower blepharoplasty has helped our previous patients, check out our eyelid surgery before and after gallery.
Are You Getting Ready for Your Blepharoplasty?
Feel free to schedule an appointment today by contacting our office at 310-441-2263 or 562-297-4068 or filling out our online contact form for a consultation with one of our specialists.