Do's and Don'ts For Proper Skin Care
Posted on: July 02, 2019 in Category: Skin Care
Radiant, smooth skin is considered the essence of youthfulness and beauty for many patients. However, as we become older, improper skin care can cause facial imperfections such as wrinkles, fine lines, and acne to develop.
By maintaining a daily skin care routine, you can help fight against visible signs of aging and provide your skin with the proper treatment it needs. Below are some helpful tips that can keep your skin looking healthy and young.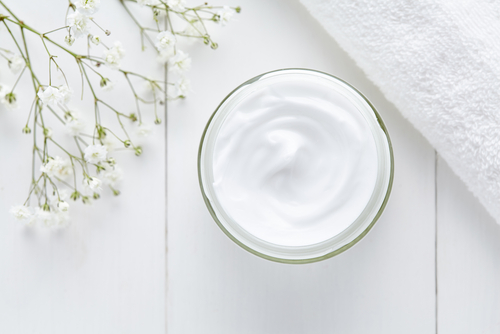 What Are the Proper Ways to Maintain Healthy Skin?
Wash and Moisturize Your Face
Oil, dirt, and other toxins can tend to collect on your skin throughout the day. This can cause your pores to clog up and even make your skin break out.
Cleaning your face by removing any makeup and dirt and moisturizing your skin can eliminate harmful bacteria and prevent future blemishes. It is also important to wash and moisturize your neck and chest to minimize the appearance of wrinkles and fine lines. Make sure you talk with your cosmetic specialist to help you determine the best type of moisturizer based on your skin type.
Getting Enough Sleep
While many patients are used to staying up late, not getting the proper amount of sleep can harm both your physical health and your facial appearance. Giving your body seven to eight hours of rest can help prevent under-eye bags, puffiness, and other facial imperfections.
What Should I Avoid When Cleaning My Face?
Harmful Skin Exfoliators
While exfoliators can reduce facial impurities, over-exfoliating your face can cause your skin to peel or dry out. Over-exfoliating can also cause breakouts, puffiness, skin sensitivity, and irritation. Ideally, you should not exfoliate your skin more than one to two times a week.
Not Putting on Sunscreen
Overexposure to the sun and not protecting your skin from harmful UV rays can cause your face to develop imperfections like wrinkles, fine lines, and sun spots. Make sure you apply plenty of sunscreen on your face, neck, and chest to prevent sunburns and other blemishes.
Do Not Wear Makeup to Bed
Wearing makeup to bed without washing your face can clog up your pores and cause you to break out. Make sure you remove all makeup products applied to your face with a gentle cleanser or makeup remover for smooth and clean skin.
To learn more about our skin care treatments, please contact our Westwood office at (310) 441-2263 or our Paramount office at (562) 297-4068. You can also schedule a consultation with us online today!