The Best Remedy for Jet Lag: IV Therapy
Posted on: June 10, 2016 in Category: Wellness Guide
The Best Remedy for Jet Lag: IV Therapy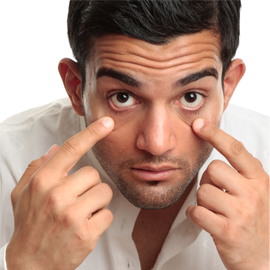 Everyone loves a good holiday. Whether it is a summer vacation away with the family or a romantic getaway in the midst of the cold weather, a quick trip out of town can do wonders for the mind and spirit. Unfortunately, it doesn't always do a lot of good on the body.
While traveling is typically fun, it can also be emotional and stressful, not to mention physically taxing. The stress on the body and mind is only amplified when you are forced to travel for work, taking away the relaxation component that goes with a vacation out of town. When you travel across time zones it easily becomes disruptive to your sleep cycle, and if you aren't mindful of it the stress of changing sleeping patterns—or lack of sleep—can lead to anxiety and depression.
This is where jet lag comes from. You get on the plane in one time zone, off the plane in another, and are expected to jump into the new schedule without missing a beat. The reality is that doesn't happen without consequence, and your body is typically the one to pay that consequence. An IV infusion to reset your internal time clock and replenish the amino acids that contribute to your brain's neurotransmitters reduces significantly the depression, the anxiety and fatigue that comes with traveling.
A lot of people contribute the change in environment or the recycled air of the airplane to the increased risk for cold and flu when traveling. While these are certainly contributing factors, the reality is that a sudden change in your sleep pattern causes your immune system to take a hit, and this means that you are more at risk for picking up bacteria that could lead to illness.
Every day, throughout our lives we are exposed to airborne pathogens and those pathogens that are on the clothes we wear, the tables we sit at and in the cars we drive. If you travel to heavy tourist destinations then your risk of being exposed to different pathogens increases. We're social beings and enjoy the company of others. If your feeling fatigued and stressed, often times it's because you've picked up a virus or bacteria unknowingly.
A series of IV infusions containing Vitamin C, magnesium, lidocaine, zinc, amino-acids and additional co-factors are actually known to kill both viruses and bacteria before they get out of control and cause the "common cold."  IV infusions that boost your immune system will under most circumstances reduce the signs and symptoms associated with the "common cold" and "flu."
Whether you are a frequent flyer or are planning a rare trip overseas, it is a good idea to take precaution and ensure that when you return from your travels you are ready to return to your daily life both physically and mentally. You can make an appointment for IV therapy for jetlag restoration before you head out of town so that you are set-up for a quick and healthy recovery as soon as your plane lands.