Cellulite Removal with Mesotherapy
Posted on: May 24, 2016 in Category: Wellness Guide
Cellulite Removal with Mesotherapy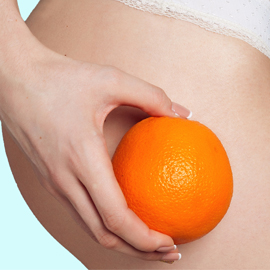 No one likes cottage cheese—not when it is being used to describe your thighs, butt, arms and stomach. Cellulite is one of the most frustrating aspects of weight loss. Even as you lose weight following a medical weight loss program, cellulite is often the pesky problem that sticks around, making you feel uncomfortable in your own skin, let alone in a pair of shorts or a bathing suit.
Cellulite is caused by a particular type of fat that is subcutaneous, meaning that it sits beneath the deepest level of skin but not quite as deep as regular fat. Because it is more of a surface level fat, medically speaking cellulite does not pose nearly as much of a health risk as other forms of fat. It does, however, cause the skin to pucker and dimple, and this can be both frustrating and embarrassing.
About Mesotherapy
There are a million old-wives tales about how to get rid of cellulite, from strange things you can rub on your skin to different ways you can wrap your skin to get those dimples to flatten. As anyone who has tried these fabled solutions can attest to, they are far from successful.
Mesotherapy introduced a major breakthrough in the treatment of cellulite. The treatment works by combating the fat where it sits beneath the skin with a series of injections, including a combination of vitamins, antioxidants, minerals and other medications. The injection goes directly to the mesoderm, which is the middle layer of skin, and helps to increase blood and oxygen flow in the targeted area. This promotes firmness and helps to reduce the appearance of cellulite.
Through ongoing treatment with mesotherapy, it is possible to completely remove cellulite—especially when your mesotherapy is combined with other medical weight loss strategies like meal replacement diet programs and regular fitness training.
Mesotherapy is ideal for the treatment of cellulite in the following areas:
Thighs
Arms
Stomach
Butt
Hips
In addition to helping with cellulite removal, mesotherapy is also found helpful in the reduction of localized fat deposits. This is especially helpful in tricky areas, such as love handles or the arms. Mesotherapy has even been found successful in reducing hair loss.
Mesotherapy is just one form of anti-aging and weight loss therapy that is available with Dr. Sand. Best results are typically found when mesotherapy is combined with other forms of medical weight loss and anti-aging therapy. When used in combination with diet and exercise, mesotherapy can help you be rid of cellulite once and for all.