How to Lose 20 Pounds
Posted on: August 01, 2017 in Category: Conventional Food Plan
When you are on a weight loss journey, sometimes you are within arm's reach of your goal, but that extra post-baby or holiday weight is still lingering, and it can be the most frustrating part about obtaining your goals. At The Sand Institute, we've created a conventional food plan for people looking to lose between 20 and 30 pounds, which will help you reclaim your body.
Be Educated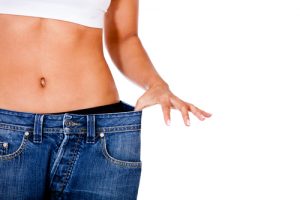 You will work with our nutrition experts to learn how to make appropriate food selections. We don't use meal replacements; instead, we focus on the whole, healthy foods you should be eating to lose weight. At The Sand Institute, we will teach you methods of food preparation that will help you discover a new way of eating.
Don't Think It's a Diet
Diets usually involve restricting calories, and many people associate it with deprivation. Our program isn't a "diet" but, rather, a new way of thinking—about food and your body. We focus on maintaining adequate sources of protein while eliminating refined grains and sugars from your regimen. Our goal is to incorporate new, healthy foods that will help you to feel better and stronger.
Add Exercise to Your Routine
While the body is made in the kitchen, it is sculpted in the gym (or in nature). On our conventional food programs, we will encourage you to become active. Cardio and strength exercises can help you lose additional fat and build muscle, which burns more calories. While exercise alone won't help you drop the pounds, it is a great way to look and feel better.
Advantages of a Conventional Food Program
At The Sand Institute, we offer conventional food programs, not only because they educate our patients on healthy lifestyles, but because they can be incorporated easily into any way of life. Conventional food programs may be right for you if:
You need to lose 20 to 30 pounds
You want all members of your household to benefit from healthier eating
You need to learn better food selection
You want to feel more satisfied for longer periods of time with smaller portions
You are looking to minimize your chances of regaining weight in the future
To see how a conventional food program can benefit you or to discuss other weight loss programs we offer, schedule a consultation with The Sand Institute today. Call our LA office at 310.340.0171, our Paramount office at 562.774.2306, or you can contact us online.