Benefits of Being the Best You
Posted on: July 13, 2017 in Category: Facial Treatments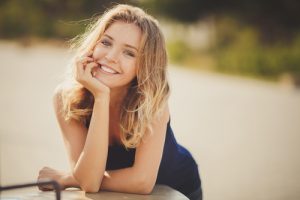 At The Sand Institute, we believe in a holistic approach to beauty. That's why our weight loss programs and anti-aging medicine help revitalize you from the inside out. But when you feel great, you want to look how you feel, and that's where our cosmetic services come in. We focus on non-invasive procedures that are designed to enhance your beauty, so you leave feeling healthy and fabulous.
Our range of treatments target the three most common obstacles people meet when looking to feel more confident with their appearance: facial aging, dull skin, and unwanted fat.
Facial Treatments to Feel Younger
If you look in the mirror and view yourself as old, chances are you probably feel older as well. Our facial treatments can treat the causes of facial aging, which include excess skin, wrinkles, and sun spots. If you want to look as vivacious as you want to feel, then you may want to consider one or more of these procedures:
Skin Treatments for a Brighter Complexion
Dull skin can make you look tired and worn out. We recommend skin peels for people who are looking to bring life back to their complexions. While skin peels can lighten sun spots associated with aging, a dull complexion can affect you at any age. We offer a range of peels, which allow us to tailor treatments depending on your skin type and needs. You may benefit from a skin peel if you have any of the following issues:
Dull skin tone
Uneven skin texture
Fine line
Wrinkles
Dark spots
Sun damage
Discoloration
Large pores
Skin roughness
Eliminate the Last Inches of Fat
If you are struggling to lose those last few inches of fat, then we may have a procedure for you. Our fat dissolve system is a non-invasive series of injections that help break down fat, providing you with the body shape you've been struggling to achieve.
We also offer micro liposculpture if you have more stubborn or larger areas of fat. We use gentle liposuction to remove fat from the neck, jowls, abdomen, love handles, hips, thighs, and arms. This process permanently eliminates fat and better contours the body.
If you want to look as good as you feel, it's time to schedule your consultation at The Sand Institute. You can call our Los Angeles office at 310.340.0171, our Paramount office at 562.774.2306, or you can contact us online for more information.