Improving your Diet: To add or subtract?
Posted on: June 22, 2016 in Category: Wellness Guide
Improving your Diet: To add or subtract?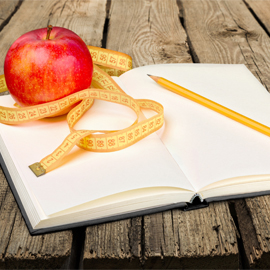 Here is an age-old question when it comes to health and wellness: What is more important to your diet, the foods that you do eat, or the foods that you eliminate? For many people, diet is all about elimination. To focus on losing weight means to focus on cutting out foods that aren't healthy for you. But the problem is that when you cut out foods without any regard to what you should be adding, you are setting yourself up for long periods of hunger and uncertainty.
When you participate in a medical weight loss program, the focus isn't placed on the foods that you are cutting out. When all you think about are the negatives it becomes difficult to focus on the positives. This means that constantly thinking about the foods that you can't have are not helpful in thinking about the health benefits that you can gain. Instead, medical weight loss programs focus on putting you in touch with the supplements and foods that your body needs to thrive and gain health.
What does all of this mean? Simply cutting out sugar or fatty foods isn't going to help you lose weight if you don't know what to replace those foods with. You have to eat, even as you are trying to lose weight. The key is to eat foods that are supporting your goals.
Here are a few strategies that can help you make this happen:
Keep a log of the calories that you are eating. Your medical weight loss doctor will give you guidelines as to how many calories you should eat per day. Fill that budget with healthy foods that you enjoy to eat. This will help you feel satisfied and will do much more good for your mental well-being during your weight loss program than will constantly thinking about what you can't eat.
Don't fall for a fad-diet, no matter how popular it is. We've come a long way since the age of cabbage-soup diets, but that doesn't mean that fads are behind us for good. Vegan, gluten-free and paleo diets are huge fads at the moment, and each have a huge backing behind them as great for weight loss. While these diets help some improve their health, they aren't ideal for everyone. Again, don't focus on what to take away. Focus on the healthy foods that you can incorporate into your diet and replace unhealthy foods with better options. The more variety the better.
If you are just getting started with a medical weight loss program, now is a great time to get your mentality straight. Starting off with a good attitude about diet and weight loss is paramount in following through to your weight loss goal. Talk with your medical weight loss doctor about ways that you can focus on including healthy foods in your diet by naturally replacing unhealthy foods, and kick the habit of focusing on elimination dieting to the curb.