IV Therapy for Cancer Pain Management
Posted on: June 28, 2016 in Category: Wellness Guide
IV Therapy for Cancer Pain Management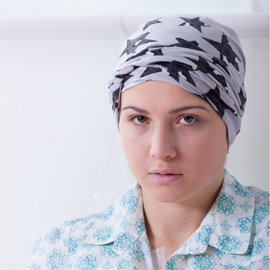 Cancer is one of the most difficult experiences that anyone will go through in life. It is complicated, scary, anxiety producing, and dangerous. As bad as the actual disease is, the best available treatments aren't much better in terms of delivering comfort or pain relief. In fact, many cancer patients will report that the treatment for cancer, which often includes chemotherapy and radiation, is more painful than the experience of the actual disease itself.
But cancer is not something that can be left untreated, which means that as painful as they may be, those treatments are incredibly necessary. Many cancer patients turn to complex pain medications to help manage discomfort during the treatment of the disease, but most pharmaceutical pain medications pose their own set of health concerns, not to mention the risk of addiction.
How IV Therapy can Help
Intravenous infusions of nutritional supplements have helped some cancer pain patients. At the Sand Institute we employ a multitude of modalities.  It isn't just one modality that is going to be beneficial, it's the combination of many of them and the manner in which they are coordinated that really determines to what degree their pain will be reduced.
The most common form of IV therapy that is used for managing the pain associated with cancer treatment is vitamin replacement therapy. This form of therapy uses a complex combination of vitamins and minerals that are proven to target inflammation and naturally reduce pain. Introducing these vitamins directly into the body via IV, instead of relying on digestion to introduce them can significantly support pain management without the introduction of any potentially harmful toxins or pain medications.
In addition, certain forms of IV therapy are being researched as potentially useful in the fight against cancer itself. Vitamin C, the same nutrient that is found in citrus and other fruits and vegetables, is an antioxidant that supports the body's ability to create collagen and has been found to be helpful in preventing the growth of existing tumors. While you can take vitamin C orally or try to get a lot of vitamin C in your diet naturally, only IV therapy allows you to get the concentrated dose necessary to potentially fight cancer.
Cancer pain occurs throughout the body. It's intense, pulsating and aggravating in nature. At the Sand Institute we have a large variety of IV therapy options to offer our clients, which will minimize and significantly reduce the severity of their cancer pain in a supportive environment.