TRT testosterone replacement therapy combined with the use of a GHRH Peptide ( growth hormone releasing hormone ) secreatogue in men with Secondary Hypogonadism
Posted on: April 23, 2019 in Category: TRT Testosterone Replacement Therapy
Men who have low levels of blood testosterone and who are overweight and want to build muscle mass will improve their lean body mass and bone mineral density.  The combination of TRT with growth hormone peptide therapies at the Sand Institute provides the following benefits:
Improved skeletal muscle mass, improved bone mineral density and reduced fractures
Improved muscular strength and performance
Improved lipolysis, reduced lipogenesis
Weight loss particularly around the waist ( visceral fat)
Improved mitochondrial biogenesis, reduced inflammation and oxidation
Improved optimal cellular metabolism
Reduced incidence of atherosclerotic disease
Reduced incidence of metabolic syndrome
Improved hypertension management and dyslipidemia
Improved insulin sensitivity and a reduction in hyperglycemia and blood insulin levels
Greater delta sleep
Improved memory, less anxiety
Greater emotional strength and self-confidence
Improved libido and improved erectile dysfunction
Improved physical health and a reduction in all cause mortality
Independent longevity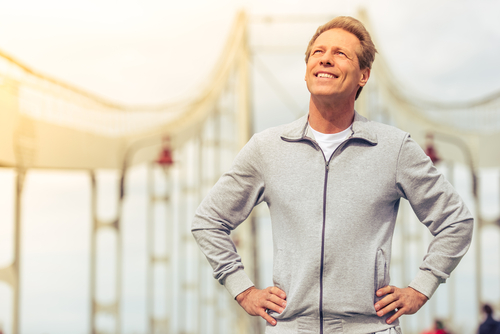 TRT Replacement incorporating specific clinical guidelines by the American Urological Society and the Endocrine Society have been shown to be both safe and highly beneficial. The use of growth hormone peptides by the International Peptide Society have been shown to be safe and highly beneficial.
At the Sand Institute, TRT and the application of GHRH peptides is always accompanied by lifestyle interventions which include:
Nutritional support guidelines
Diet and caloric management protocols
Stress reduction program/ lower cortisol
Improved thyroid function
Improved IGF-1 secretion to rejuvenate tissue and stem cells and reduce neuro-inflammation
Improved delta sleep
Resistance training techniques to build muscle mass and improve bone mineral density
Aerobic training techniques to optimize metabolism and mitochondrial biogenesis