Understanding Medical Weight Loss
Posted on: May 24, 2016 in Category: Wellness Guide
Understanding Medical Weight Loss
In a world of weight loss options and fad diets, why turn to medical weight loss?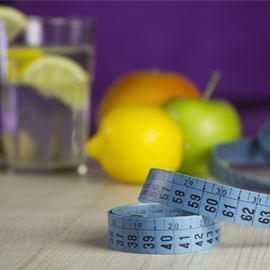 Medical weight loss is not like other weight loss treatment options. Instead of using fad diets and quick diet fixes that lead to short term weight loss and increase your risk for potential health issues, medical weight loss programs are designed to fundamentally improve your health gradually while giving you the tools necessary to make long-term changes in your life, ultimately leading to a healthier lifestyle at a healthier weight level.
Evaluating your Options
Medical weight loss programs are designed off the basic premise that to lose weight you need to eat less and move more, but within that model these programs include a combination of medical techniques that offer enhanced support throughout the weight loss process.
These techniques typically include options such as:
Weight loss medications
Support groups
Physical fitness training
Full and partial meal replacement programs
Bariatric surgery
Unlike standard weight loss diets, medical weight loss programs are medically supervised. Working with your medical weight loss doctor will provide you with ongoing support and guidance as you work towards reaching your weight loss goals.
Types of Weight Loss Programs
Not every medical weight loss program is the same. The best weight loss programs are going to put you in direct connection with a medical weight loss specialist, and will be customized to your individual needs.
This increased level of medical supervision allows your weight loss doctor to match you with the best weight loss options available for your body's needs. While weight loss medications and meal replacement programs may work for some who struggle with moderate weight gain, those who struggle with more severe levels of obesity, or who struggle with excess weight for a longer period of time, may be better candidates for weight loss surgery.
When choosing a medical weight loss program, you should take into consideration factors like:
Structure
Duration of the program
Cost
Focus on overall health and wellness
Rates of success
Medical weight loss programs provide ongoing support and open up new doors of opportunity for long-term weight loss success and wellness. For more information about the best weight loss options for you, talk to your weight loss doctor.