Are Fillers an Alternative to Facial Enhancement Surgery?
Posted on: July 27, 2020 in Category: Injectables
3 Minute Read: 
Crow's feet, hollows under your eyes, smoker lip lines, and thin facial features are just some of the things that come with age. However, you don't have to live with these defects, thanks to dermal fillers that can enhance facial features and take years off your look.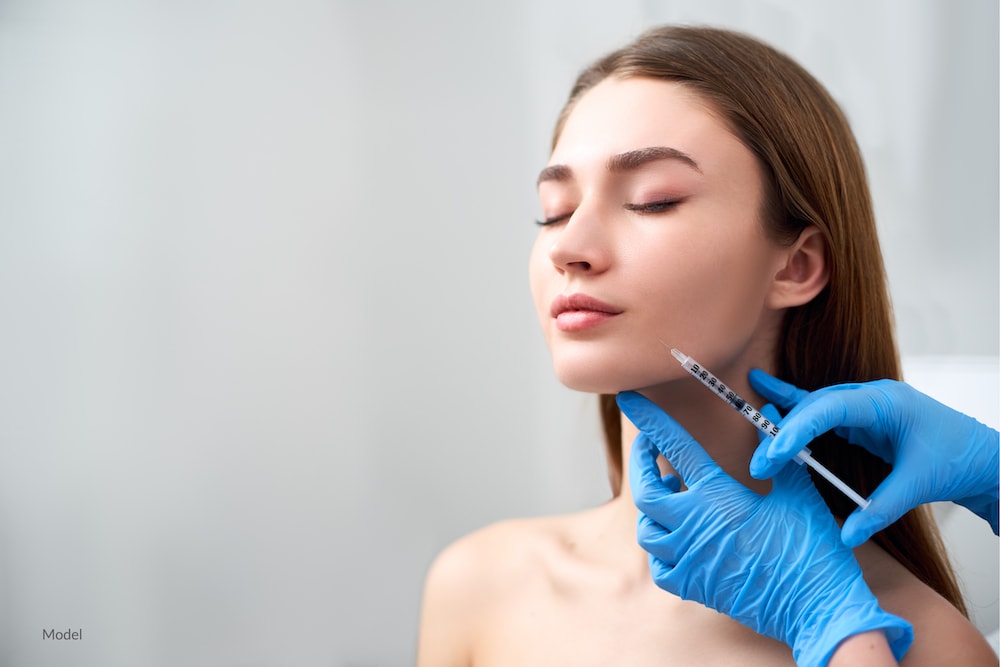 Dermal fillers have gained popularity as they are being marketed as a non-surgical option for blepharoplasty, nose reshaping, cheek augmentation, jowl correction, or facial contour correction in general. But how effective is this alternative, and can they really allow you to say goodbye to the concept of surgery?
What Are Dermal Fillers?
Why go under the scalpel if you can achieve almost similar results with a non-surgical procedure that boosts the areas of your face where collagen, elastin, and hyaluronic acid have been depleted while, at the same time, being so affordable?
Facial fillers are injected into your skin to smooth wrinkles or deeper in the tissue to restore volume to areas where it has been lost or never had it. Injectable fillers are made up of various natural and synthetic components that are biocompatible with your tissues. These nearly painless injections return youthful contours for many months and years before they are absorbed from the tissue and processed from the body. 
Injectables (dermal fillers) can be safely repeated as necessary for you to maintain your results. 
Treatment Options Include:
JUVÉDERM®

BELOTERO BALANCE®

Restylane®

Sculptra® Aesthetic

RADIESSE®
What Are the Benefits of Fillers?
Fillers restore volume and plump up hollows that give away your age, such as areas around the lips, cheeks, nose, jowls, or under the eyes. In doing so, they relieve you from the annoyance of seeing fine lines and wrinkles stretch across your face.
Unlike facial plastic surgery, fillers do not require a recovery period. Most patients leave the office and return right back to work and their regular day-to-day activities. Physical pain is unusual, and soreness is minimal, usually relieving itself within a few hours. And while it is possible to experience minor bruising, swelling, and redness at the injection sites, these markings are nothing comparable to bruising and swellings of facial plastic surgery. Another advantage of fillers is that they are much more affordable than plastic surgery.
If you want to improve deep creases, thin lips, acne scars, frown lines, facial hollows, have the nose you always wanted, and even restore aging hands, fillers may well work for you.
What Are the Limitations of Fillers?
Dermal fillers can have great results, but they cannot always mimic the results offered with cosmetic surgery. 
A blepharoplasty, or eyelid lift, removes or repositions excess fat and skin from the lower and upper eyelids. If you have puffy eyes or eyelid hooding, this may be a better alternative to fillers.
Similarly, surgical solutions for cheek and chin augmentation may produce longer-lasting results than fillers, and major changes, such as nose surgery, may require surgical solutions. However, there are many benefits to fillers for those who don't want to undergo an operation and are considering an affordable solution with excellent cosmetic results.
You should consult with your cosmetic surgeon or treatment provider regarding whether surgery or fillers would work best for you.
Interested in Learning More?
For more information on cosmetic procedures that may benefit you, contact the Sand Institute today by calling our Los Angeles office (310) 441-2263, our Paramount office at (562) 297-4068 or by filling out our online contact form. We would be happy to set up an appointment to help you get the results you want.