Can Eyelid Surgery Really Make Me Look Younger?
Posted on: June 15, 2020 in Category: Eyelid Surgery
2 Minute Read: 
Besides wrinkles, the first sign of aging most people notice is sagging upper eyelid skin and lower lid bags. As we age, the skin around the eyes stretches significantly, resulting in droopy eyelids and excessive puffiness under the bottom eyelids. In some cases, it can lead to decreased peripheral vision. This, combined with volume loss, often makes you appear sad, tired, and much older than you are.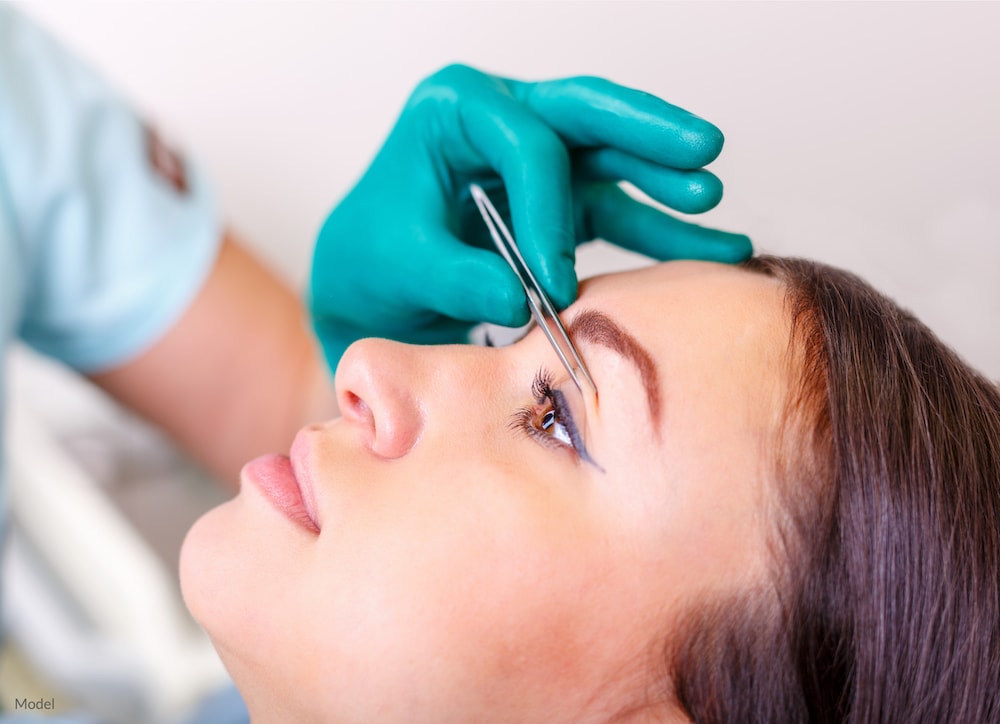 According to the American Society of Plastic Surgeons (ASPS), blepharoplasty (eyelid lift) is used by more than 200,000 patients every year to correct sagging or droopy eyelids, creating a younger, vibrant, and healthier appearance. The goal of the procedure is to trim excess skin and remove fat from the upper and lower eyelids to address the facial concerns listed above.
How Is an Eyelid Lift Performed?
Eyelid surgery is the most effective way to achieve dramatic, long-lasting results for the eyelids. During the procedure, your surgeon will make an incision along the natural eyelid crease, trimming excess skin, and removing or repositioning any fat deposits. The procedure typically lasts between one to two hours, depending on the extent of the surgery and whether any other procedures are being performed in combination.
It is important for patients to consult an experienced, board-certified cosmetic surgeon who ensures that all pertinent details are appropriately addressed for outstanding results.
What Should I Know for My Eyelid Lift Recovery?
Blepharoplasty is performed as an outpatient procedure, so you will be able to go home the same day. Recovery is fast, and most patients can resume their normal activity within one to two weeks. Patients can expect to experience swelling and bruising, which should disappear after two weeks. Any scars will be hidden in the natural folds of your eyelids and will fade with time.
What Results Can You Expect From an Eyelid Lift?
Following the procedure, patients can expect to have a rejuvenated appearance with wider-looking eyes and fresh confidence. Because this procedure helps to eliminate some of the factors responsible for aging eyes, this surgery can indeed help to make you look younger and happier.
Additionally, patients can follow-up their eyelid surgery and enhance eye results using the AQ Lash Serum for longer, thicker, and darker eyelashes and brows. The safe and effective eyelash treatment solution uses patented growth factors to restore the health and vitality of your eyelashes and brow hair.
Interested in Learning More?
Are you looking to improve your vision by removing hanging eyelid skin or learn more about how eyelid surgery can help you look younger? Contact the Sand Institute today to schedule your consultation. Our cosmetic surgeons will answer your questions and help you determine if this is the right surgical option for you. Get in touch with our Los Angeles office at (310) 441-2263 or Paramount office at (562) 297-4068. You can also fill out our online contact form.