Cataract Treatment
Posted on: April 01, 2019 in Category: Eyesight Health
Blurry or poor eyesight can often lead many patients to believe that they have to start wearing glasses. However, when a person's vision continues to worsen and their eyes become light sensitive, there may be a bigger issue at hand. Cataract is a condition in which cloudy areas along the clear, crystalline lens of your eye begins to develop, which can cause blurred vision. While some early cataracts can be addressed by wearing updated prescription glasses and using stronger lighting when going about your normal activities, and as cataract progresses, surgery will be required. Fortunately, Dr. Sand offers alternative and surgical cataract treatment that will restore and improve your eyesight.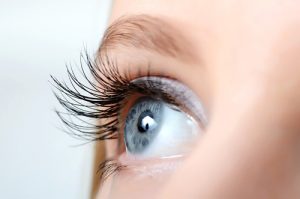 How Does Cataract Occur?
Cataracts can develop from aging alone or some medical conditions like diabetes, some medications, trauma to the eye that causes the tissue that makes up your eye's lens to change. Although cataract is a common condition among older patients, sometimes it can occur in younger patients. In most cases, cataracts begins slowly and will not disturb your vision. However, it can get worse over time and eventually cause blindness. The cloudiness in your vision will start by affecting only a small portion of either one or both eyes. Other times, the cataract will grow larger and cloud a larger section of the lens while distorting the light that passes through your eye lens. Many patients who struggle with this condition may experience one or more of the following symptoms:
Cloudy or blurred vision
Difficulty seeing
Sensitivity to light

Double vision
Seeing "halos" around lights
Eye pain in advance cases
If you are experiencing these or any other symptoms, you should contact your doctor so that they can examine the condition of your eyes to determine if you require cataract treatment.
Your Cataracts Treatment
Cataract treatment is a safe procedure that involves surgically removing the clouded lens and replacing them with a clear artificial lens, also known as an intraocular lens (IOL). This procedure is performed on an outpatient basis and can take a minimum of 30 minutes to complete. During your surgery, the area surrounding the eye will be numbed using local anesthesia. Next, a tiny incision will be made in the cornea to remove the affected lens with the cataract. The IOL lens is then carefully inserted and positioned into the treated area. Following cataract surgery, you will notice your eyesight has improved.
For those patients who are not ready to undergo cataract surgery yet, Dr. Sand also offers an extensive alternative cataract treatment program. To inquire about the alternative cataract treatment, visit our website or schedule a consultation with Dr. Sand today! You can also call our Westwood office at 310-441-2263 or contact our Paramount office at 562-297-4068.