Mental Health and Anti-Aging Therapy
Posted on: June 29, 2016 in Category: Wellness Guide
Mental Health and Anti-Aging Therapy
How intravenous infusions and anti-aging therapy can help you find relief from depression, anxiety, irritability and mood disorders.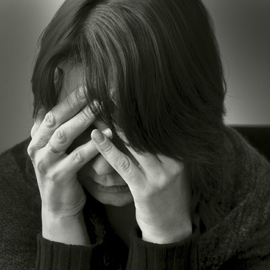 When you think about going to the doctor or getting healthy, most people immediately think of their physical health. But something that you will learn as you continue to focus on health and wellness is that physical health is at best only half of the equation. Mental health is just as powerful of a factor in determining overall health and wellness.
According to the national institute of mental health, approximately 20 percent of adults in the United States will struggle with some form of mental health illness at least once in their life. A staggering 18 percent of US adults report experiencing severe anxiety, while almost 10 percent experience depression. With these statistics on mental health, it is no surprising that prescriptions for anxiety and depression medications are consistently on the rise. While these medications are helpful for some, their long-term use is not highly recommended and many people experience severe side effects that further compromise quality of life.
Diet and Depression, Anti-Aging and Anxiety
There are many factors that contribute to the rise of anxiety and depression, including stress from personal issues and work. But stress alone is not responsible for interfering with mental wellness. The standard American diet is void of nutritional value, and there are many experts who directly attribute the decline in the quality of the standard American diet with the rise in mental health concerns.  There are many foods that contribute to depression, anxiety and mood disorders.  The excessive amount of refined carbohydrates and refined sugars that make up the standard American diet depletes the brain of dopamine and norepinephrine, thereby leaving many people feeling anxious, lethargic, depressed, irritable, moody and oftentimes angry.
When our brain cells can't support their individual duties, particularly in the brain, we become emotionally depressed and anxious. We become intolerant of others and we lose patience and understanding. Our thoughts aren't clear and our capacity to reason objectively is impaired.  For many people, the answer to improved mental health doesn't lay in a prescription medication but instead in a supplement of the nutrients and vitamins that are depleted in the body. This is where IV therapy can help.
An intravenous infusion of vitamins, amino acids and nutrients will replenish your neurotransmitters so your thoughts are clearer and your tolerance for others is improved.  For many people, this means reduced feelings of anxiety, restlessness and short-temperedness, and a greater sensation of feeling like yourself again. For more information about IV therapy for mental health care, contact us.