Lose Dramatic Amounts of Weight—Safely
Posted on: June 01, 2017 in Category: Custom Medical Weight Loss Programs, Food Programs, Full Formula Program, Meal Replacement Programs, Medical Weight Loss, OPTIFAST, weight loss blog, weight loss consultation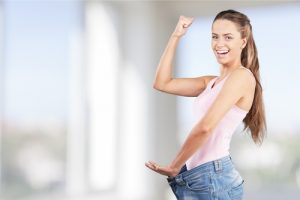 Are you frustrated and tired of trying to lose weight on your own? Many people start losing weight blindly and end up on a yo-yo diet that doesn't provide them with any sort of long-term result. The truth is, no single diet is a cure-all. Weight loss begins with a lifestyle change. At the Sand Institute, we are here to guide you throughout that change. Our medical weight loss programs can be tailored to help patients lose nearly any amount of weight, from 10 pounds to over 100.
What Is Medical Weight Loss?
Medical weight loss is a specialty diet designed to fit your lifestyle and weight loss needs. All medical weight loss programs are overseen by doctors who are experts in weight loss. We use a combination of tailored diets, habit formation, and medications to help you lose weight quickly and healthily.
Medical Weight Loss Programs
Full meal replacement programs are best suited for patients who have more than 50 pounds to lose. This program replaces all food with OPTIFAST meal replacement products, which include shakes, bars, and soups. After 18 to 20 weeks, we slowly reintroduce a healthy diet and help you cultivate new habits.
Partial meal replacement programs are ideal for patients who have between 25 and 50 pounds to lose. This program combines healthy eating while replacing one or two meals a day with our OPTIFAST products.
Conventional food programs are for people looking to lose less than 25 pounds and focus on healthy habit development. On this program, you will eat traditionally healthy food and focus on habit formation and lifestyle changes.
Additional Services Offered
Patients who have larger amounts of weight to lose may need more assistance than a meal replacement program. With the guidance of our medical experts, we may incorporate weight loss medication into your program. In other patients, bariatric surgery may be needed to help kick-start your weight loss. This process is overseen by our medical staff, and we are with you throughout your entire journey.
Exercise and Medical Weight Loss
Many people think they need to hit the gym and run so many miles per day to lose weight. The fact is, weight loss is actually about 70 percent what you eat and 30 percent of cardio and muscle building. Many patients we see aren't ready to immediately engage in an exercise program. We will help you make the necessary lifestyle changes that will set you up for success in a gym setting. Our medical professionals will assist you in determining when exercise incorporation will be most beneficial to you.
Benefits of Medical Weight Loss
Medical weight loss is beneficial for many patients on both a physical and emotional level. People who begin to lose weight on their own can find that they aren't properly feeding their bodies and deprive themselves of the nutrients they need to lose weight and stay healthy. Our medical professionals ensure that all of your meals are balanced to maintain a healthy weight loss regimen that will stick. Rapid weight loss without a proper foundation will often end in eventual weight regain.
Emotionally, our dedicated staff is available to help keep you motivated and guide you throughout your journey. Many patients can feel lonely throughout their weight loss program, and the Sand Institute can provide a supportive community to help you through. We care about your weight loss and want to see you succeed.
The combination of healthy weight loss and community support can transform your lifestyle. This focus on how you live versus just what you eat means that more of our patients lose the weight and keep it off. Dramatic, long-term weight loss is our ultimate goal, but we want you to lose those pounds safely and without hunger.
Whether it's 10 pounds or over 100, we are here to help. Contact us today to schedule your weight loss consultation to see how your custom weight loss plan can change your life. You can call the Sand Institute LA office at 310.340.0171 or the Paramount office at 562.774.2306, or you can contact us online for additional information.