Mindfulness for Weight Loss and Anti-Aging
Posted on: November 15, 2016 in Category: Wellness Guide
Mindfulness for Weight Loss and Anti-Aging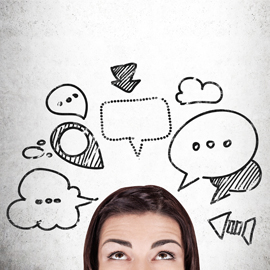 There is an old saying about the stresses in life being an issue of mind over matter. When it comes to coping with stress at work or balancing different obligations with friends and family this might make sense, but can mind over matter actually do any good as a mantra for your health or weight loss goals? According to some, yes.
The mind is a powerful thing, and when you spend time training your mind to help you stay focused and in the moment, you can use that power to overcome many of the stresses and temptations. Mindfulness can be used as a strong behavioral strategy during both weight loss and anti-aging programs to improve personal investment and ultimately lead to improved results.
How Mindfulness Works
Have you ever had a snack just because food was there? Have you ever skipped a workout because time just slipped away? There are too many times when we seem to take a backseat in our own lives, going with the flow and giving up personal power in circumstances that challenge our ultimate goals.
Improving your mindfulness can help you power through moments of temptation by helping you to stay grounded and clear-headed, with your mind always on the ultimate prize: your health. Here are a few strategies that can help you stay mindful as you focus on weight loss or anti-aging:
Keep a daily journal. Weight loss experts often recommend keeping a journal of what you eat or how often you exercise, but keeping a journal of your thoughts and feelings can help you get in touch with who you are.
Have a mantra. Find a quote or phrase that resonates with you and helps you stay strong in weak moments. Reminding yourself that you are experiencing temptation and using a mantra to stay strong is sometimes enough to make the craving go away all together.
Find accountability. Being truly mindful of yourself means knowing your own limits and knowing when you need support, and having an accountability partner is a great way to ensure that you'll have support when moments grow difficult.
The strategies that you get to improve your health, whether they are for anti-aging or weight loss, are only as strong as they are effective. Basically, if it isn't something that you are keeping up with, then it doesn't matter how good of an idea it is. What works for one person doesn't always work for another. Accepting that means acknowledging that sometimes what you want to work just doesn't work, and that you need to find something that works for you. This is why customizable medical weight loss programs and anti-aging therapy programs are ideal. To make the most out of any wellness program, you need to have a plan that makes sense for your personal needs, your lifestyle, and your wellness goals.