Taxing Soda to Encourage Weight Loss
Posted on: October 04, 2016 in Category: Medical Weight Loss, Wellness Guide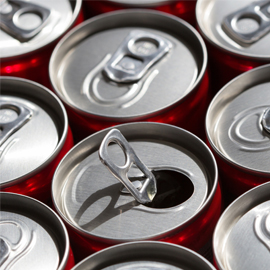 Benjamin Franklin once wrote that nothing can be certain in life, except death and taxes. Well in our contemporary state there may be one additional caveat to this old adage: nothing is certain but death, taxes, and the eventual desire to lose weight.
The World Health Organization has thrown two of these into the headlines by recommending that governments implement a tax on all sodas and sugary beverages in an attempt to discourage people from purchasing these drinks, which is intended to help encourage healthier dietary habits and weight loss.
Cutting out empty calorie sources like soda is one of the first things typically talked about when you start a medical weight loss program. Your weight loss doctor will help you determine just how many calories you want to take in during the day, and where those calories should come from. To lose weight, you want to reduce your caloric intake while maximizing nutritional value. Soda just doesn't play a role in this equation.
Soda, along with many juices and other sugary drinks like sweet tea and lemonade, are loaded with sugar and are completely devoid of all nutritional value. When you have a beverage like this you are taking in a lot of calories, but you aren't getting any nutritional boost from doing so. This is why calories like this are often called empty. The calories are there, but they aren't benefiting your body at all. When you want to lose weight, the empty calories are the first that need to go.
Taxing soda is an idea that has come up in the past, and has often hit a lot of resistance. However, the World Health Organization taking a stand to encourage all developing nations to implement such a step brings the idea back into the discussion and forces a lot of people to appreciate the value that taking such a step would provide. Soda isn't the only cause of obesity, but it is an unhealthy dietary choice that dominates the beverage industry. A small tax on soda sales could discourage some from buying, encouraging them to make healthier choices (like drinking water) instead. But more than that, creating a soda tax would create a fund for governments to develop hands-on programs that could further encourage healthy decisions and weight loss.
Of course, you don't need to wait for your government to step in with a soda tax to start making healthier choices. Talk to your medical weight loss doctor to learn more about how you can get started today making the healthy changes that will lead to long-term weight loss success.