Weight Loss More Important Than Ever
Posted on: October 11, 2016 in Category: Wellness Guide
Weight Loss More Important Than Ever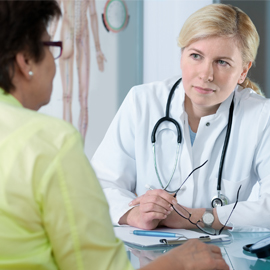 Obesity is one of the leading causes of preventative disease and death in the United States, entering the same conversation as tobacco use and smoking in terms of health risks. This is a very big deal, considering that about two-thirds of adults in the United States are either overweight or obese.
There is a long list of chronic health problems that are associated with obesity, from heart disease and type-2 diabetes to depression and anxiety.
Other health problems that are often caused by obesity include:
Sleep disorders, including insomnia and sleep apnea
Osteoarthritis
Skin rashes
Gallbladder disease
Hypertension
Gout
Asthma
For years there has also been a noted connection between obesity and certain types of cancer, though the extent to which obesity may cause cancer and exactly what kinds of cancer obesity influences most have been left unknown.
Obesity Increases Risk of Liver Cancer
A team of researchers have recently completed a massive study that sheds additional light on the connection between obesity and one of the most common types of cancer, liver cancer. After looking at 1.5 million participants and research from the past 50 years, a team of cancer researchers have found that being obese increases your risk of developing liver cancer by a minimum of 20 percent.
The researchers found that for every additional two-inches of waste circumference, the risk of developing liver cancer increases by eight percent. For someone who has an excessive amount of weight built up around the waist, the risk of developing liver cancer may be as much as 140 percent higher than for someone of a healthy weight level.
Cancer is an intense disease, and liver cancer is the sixth most common form of the disease to develop in the United States. Rates of liver cancer have been significantly on the rise since the 1970s, an increase that parallels the rise of obesity in the US.
Obesity increases your risk of developing liver cancer, along with a long list of other chronic health concerns, but there is good news in this. Losing weight can actually reduce your risk of experiencing these health concerns, and in some situations losing weight can reverse the onset of disease. Working with a medical weight loss doctor can help you push past barriers that have prevented you from losing weight in the past and help you achieve a healthier way of life, one that is free from the increased risk of disease that comes from living with excess body weight.