Which Skin Peel Is Right for Me?
Posted on: March 30, 2020 in Category: Chemical Peels
2 Minute Read: 
Chemical peels make rejuvenating your skin easier than you would ever think. But, with so many variations of chemical peels available, it can be hard to figure out which peel is right for you.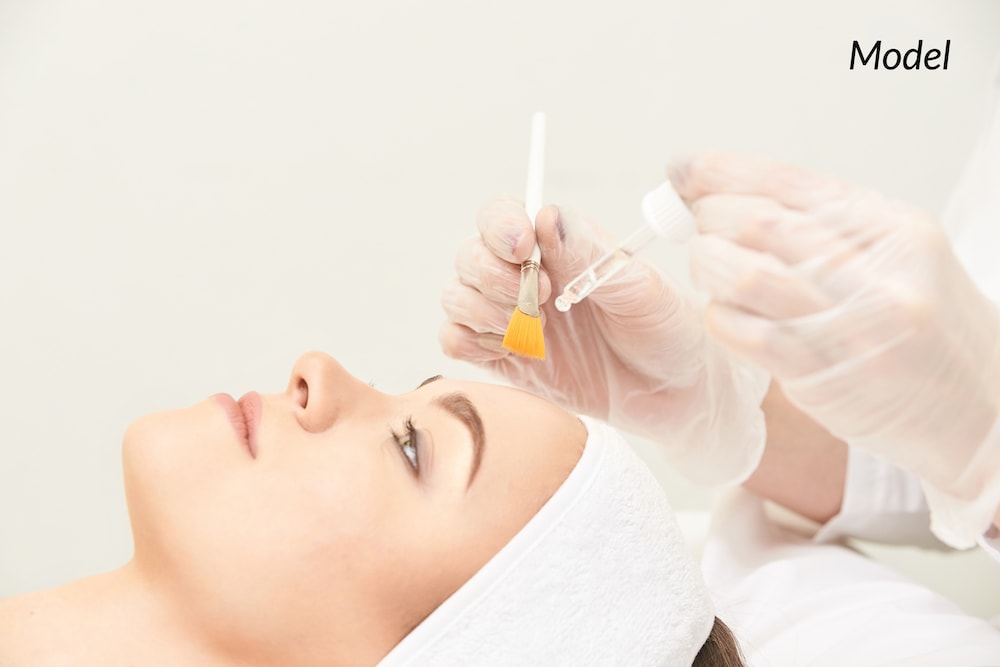 Chemical peels are cosmetic procedures that use chemical solutions to exfoliate and remove damaged layers to improve and smooth the texture of the skin. 
What Are Chemical Peels?
When the skin ages, you will begin to notice wrinkles, fine lines, dark spots, and hyperpigmentation. Chemical peels revitalize your skin's appearance and address these common skin concerns.
Peels remove the outermost layer of damaged skin to stimulate new skin growth and collagen production.
Chemical peels can also improve the appearance of:
Sun-damage

Roughness

Acne scars

Freckles

Fine lines and wrinkles

Discoloration
According to recent studies, the chemical peel market is expected to grow from $2 billion in 2016 to about $3.1 billion by 2026.
Types of Skin Peels
One benefit of a skin peel is that a peel renews your complexion's smoothness and evenness by tailoring the depth of the peel to your specific needs. There are three common categories of chemical peels that vary in strength.
Light chemical peels

remove only the top layer of dead skin

Medium-strength peels

remove skin cells from the outer layer of the skin (epidermis) and the middle layer of the skin (dermis) 

Deep chemical peels

penetrate to the lower dermal layers
At the Sand Institute, we offer:
Alpha Hydroxy acid (AHA)

—A strong peel that removes dead skin cells and penetrates deep into the skin's surface. This is particularly beneficial for sun-damaged skin.

TCA Acid Peel

—A medium strength chemical peel that uses trichloroacetic acid to improve the skin's appearance. This is particularly beneficial for treating skin conditions like acne scarring and melasma.

Replenix® MD Perfect 10 Peel

—A peel that promotes cell stimulation, supports collagen production, and strengthens the skin's protective barrier. The Replenix® MD Perfect 10 Peel is particularly beneficial for improving hyperpigmented areas and fine lines.
The right chemical peel for you will be decided during your consultation with Dr. Sand. You can fill out our online consultation form today to get started with your facial rejuvenation treatment.
Have More Questions?
To learn more about how you can rejuvenate your skin with chemical peels, you can call our Los Angeles office at (310) 441-2263 or contact our Paramount office at (562) 297-4068.