The Sand Institute Anti-Aging Program
Posted on: January 17, 2020 in Category: Anti-Aging Program
At the Sand Institute, the "accelerated" aging seen in many people of ALL AGES can definitely be slowed down with our Sand Institute Anti-Aging Program.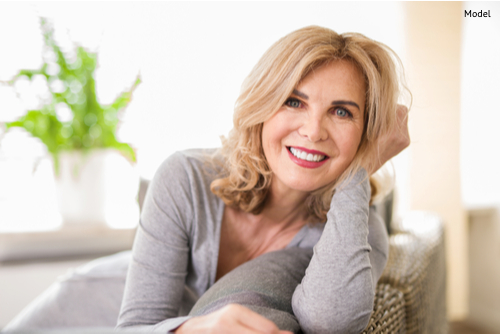 In Europe "aging" is considered a "disease." It's not considered a disease in the United States, at least not yet. Whether you are 25 or 75, you can positively impact your longevity by becoming healthy.
As people age, they become susceptible to many disease processes like hypertension, atherosclerotic cardiovascular disease, type 2 diabetes, obesity, multiple cancers (colon, prostate, breast, uterine, ovarian), and neurodegenerative diseases like multiple sclerosis, Parkinson's disease, Alzheimer's disease, and dementia.
This really is remarkable! Just think, at any age, it's your choice to improve your longevity and to do so healthier than you are even today regardless of your age!
It doesn't matter if you are 25 or 75! Your body has a remarkable ability to regenerate itself if you just give it the opportunity to do so!
At the Sand Institute, you'll learn how these and many more metabolic processes may all be manipulated to improve your healthy longevity:
Mitochondrial biogenesis
Oxidation/Redox potential (NADH/NAD+)
Reactive oxygen species
Ketosis
Ketone Bodies
PGC-1Alpha
p58
FOXO
Endocrine Disruptors
UV Radiation/Ionizing Radiation
Telomeres/Chromatin/Histones
DNA Single Base Breaks/Repair
Cellular Senescence
Cell Cycle Arrest
mTOR enzyme complex
AMPK enzyme complex
Nitric Oxide-Endothial
Endothelial Progenitor Cells
Stem Cells
Oxidative LDL
Aerobic and Resistance Exercises
Insulin Resistance Syndrome
The Insulin Receptor
Low Testosterone and Low Growth Hormone
Thyroid Hormone
Advanced Glycation End Products
You have a choice in deciding the length of your longevity. You are capable of a healthy longevity by simply addressing and fixing the "root" causes of accelerated aging!
Here at the Sand Institute, our programs have helped many people live a healthy, disease-free life.